Our mobile devices have become an extension of ourselves. We sleep next to them and bring them everywhere. They are the last thing we check at night and the first thing we see in the morning. Brands and marketers, however, are still learning how to connect with their customers on smaller screens.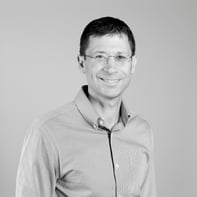 Native advertising (ads that are tailored to the look and feel of their surrounding content) is a popular solution, and sponsored stories, in-feed editorial units and News Feed ads, have found their way to smaller screens.
Suffice it to say, we have come a long way from the age of pop-ups and flashing banner ads. Over the past few years, brands and agencies have developed an expertise in selecting ad formats that deliver on tangible goals. Native advertising stood out as a top performer because it is non-interruptive and opt-in.
According to the Mobile Marketing Association, users spent 40 percent more time interacting with mobile native ads than with traditional ads on mobile, and average brand recall is twice as high with native ads.
As promising as the results are, however, native ads are just one component of a successful mobile marketing campaign, and they do have some drawbacks. Consumers, for instance, can be confused by native ads. Nearly 90 percent of people could not distinguish native advertising from original content, according to Forbes.
There is also the possibility of ad fatigue. As consumers see more native units, the ability of these ads to hold consumer attention may wear off. A lack of native inventory on premium editorial sites and applications is another challenge that advertisers face.
And the biggest caveat with native ads is that desktop success does not necessarily translate to mobile platforms. The smaller screen size is a challenging canvas. On desktop, for instance, aBuzzFeed sponsored "listicle" works well because the surface area gives ample room for "sponsored by" language and visual cues to delineate sponsored from editorial content. On mobile, it can be difficult to see through all the clutter, and consumers cannot always differentiate between editorial and sponsored content.
Sponsored search results are also a type of native format that works well for Google on desktop, and again, the mobile experience is different. Consumers do not use mobile browsers to search for content with the same frequency and intent as they do on desktop. In fact, 90 percent of time spent on mobile is in-application and, as a result, eyeballs are in different locations on mobile compared to on desktop, according to eMarketer.
However, native performance has the potential to be much higher on mobile because of its intimate and app-centric environment. Apps give brands a lightning-fast connection to consumers. Targeting data can be more robust because of location-targeting technology, mobile data technology and app-provided data.
Finally, there are newer, more interactive native advertising solutions, such as Snapchat'ssponsored filters, Facebook's News Feed and value-exchange experiences. These units are opt-in, non-interruptive and immersive.
The data shows that we can move traditional native ad formats from desktop to mobile, and that we must do it thoughtfully and mindfully.
Snapchat, for instance, requires advertisers to supply native video ads in portrait orientation because that perspective is organic to the platform. Many Snapchat advertisers also create custom content for the platform. The right content in the right format has resulted in video ad completion rates that are nine times better than comparable horizontal videos, according to Snapchat.
Additionally, there has been a recent shift toward larger screen sizes for mobile devices, which may allow for more complex and nuanced native ads in the future.
Native ads will dominate mobile platforms, and creating an efficient digital advertising strategy is all about striking the right balance. Native ads have traditionally been effective for top-funnel goals, such as awareness and brand lift.
Advertisers should also consider newer native formats, like value-exchange, and custom sponsored content, such as The New York Times' Tbrand Studios, because they can maximize consumer engagement. Geo-targeting can drive customers directly to the nearest point-of-purchase after a video view. This way, mobile can be used to take the consumer through the whole marketing funnel in a single session.
Advertisers should include native ads in their digital marketing plans because the units are premium, organic and perform better than most other units. Doing native well means understanding the dynamics of different screens and leveraging their various features to create outstanding experiences for consumers.
About the Author:
Mitchell Reichgut is the CEO of Jun Group, which provides an ad platform for video and branded content across devices.