Another insightful social media guest blog from Dan Slagen, SVP Marketing at Nanigans! Dan writes a great post about what performance marketers should focus on with Facebook. If you are interested in guest blogging e-mail me at taylor [at] mitx [dot] org.


Dan Slagen is SVP Marketing at Nanigans, the pioneering performance advertising SaaS platform that measures, predicts and optimizes ad spend for lifetime ROI across both desktop and mobile. Chosen by over 200 of the world's leading performance marketers across retail, travel, gaming and more, Nanigans has driven more than 1 billion conversions such as new customers acquired and purchases made. Prior to Nanigans, Dan led HubSpot's Global Marketing Relations team across North America, LATAM, EMEA & APAC focusing on direct response marketing, global partnerships and event management. Dan has also led marketing teams at AMP Agency, Rock Coast Media and Wayfair.
For performance marketers, Facebook changed forever this past May.

Nanigans was invited to speak at Facebook's 2013 Global Sales Conference, in which the company provided an update to its entire sales organization about the past, present and future of Facebook marketing.
The typical agenda for these types of annual updates is to generate a lot of mystique and excitement for the curtain, which when actually drawn back doesn't reveal anything all that new, innovative or exciting. But that's never been the case with Facebook.
It became very apparent at the conference that Facebook is no longer an avenue for social media marketing budgets; it's the place for performance marketing budgets – and the most innovative ones. After all, how many campaigns do you run in which the following are not only expected but consistently delivered upon?
Device agnosticism

Precision targeting

Reporting and analytics

Scale and retargeting

Multivariate value based ad testing

ROI optimization

Predictive lifetime value-based RTB (via maturity curves, cohort analysis and lookalike modeling)
1, 2 and 3 are no-brainers. 4, 5 and 6 are buzzwords at this point and sound like BS. 7 sounds like it'll be ready for beta in 2015. The truth though from our experience here at Nanigans, is that Facebook offers performance marketers the ability to utilize 1-7 each and every day.
So what should performance marketers focus on with Facebook as of today?
1.) The Newsfeed: The News Feed is Facebook's ocean front property for performance marketers. The ad unit is centrally placed and commands the attention of viewers. Through use of imagery and ad copy, the News Feed is arguably the most compelling ad opportunity across both desktop and mobile especially when you incorporate (FBX).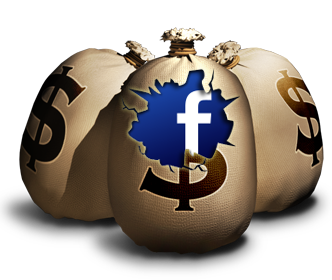 2.) Mobile: 30% of Facebook's ad revenue is coming from mobile. Similarly, 35% of ad spend running through Nanigans' AdEngine platform is on mobile. For marketers in the ecommerce, travel or gaming verticals, Facebook mobile is driving positive ROI at scale.
3.) Predictive Lifetime Value: When running performance marketing campaigns, how are marketers able to tell if budgets are being spent efficiently? Social indicators aren't relevant for paid campaigns at scale, are they? As a performance marketer, I don't expect to measure the success of a paid campaigns based on likes or positive comments. Our indicators as marketers lay in conversions, sales, and downstream actions that people take. When users purchase based on an offer that they see, that's their way of telling marketers that the offer they were shown was:
Relevant

Self-Identifiable

Compelling

Valuable

Worthy
So how do we as marketers find these "amazing" customers? And how do we scale? The answer is…
….Predictive Lifetime Value
Predictive lifetime value simply means finding the most valuable customers based on their behavior over time. Customers that actually want to see your ads, and interact with your brand consistently versus those who only want to make a one time purchase (or no purchase at all!).
On Facebook, the way to find these customers can be easily done via interest-based audience testing. At Nanigans, our methodology consists of identifying what a "great customer" looks like for a particular brand based on their demographic makeup and interests (which is all housed on Facebook), then building lookalike models to find net new customers that "look" the same as your best customers, and finally to use cohort analysis to identify performance trends over time. By adhering to this methodology, you'll ensure that you're not only attracting customers that are mutually attracting to your brand but that you are also building a customer base that will drive reoccurring and reliably consistent revenue over time.
So if you aren't already running direct response campaigns on Facebook, the time is now. If you are already running campaigns but not scaling, don't give up hope because companies like Ebay, Fab.com, Wayfair, Rue La La, Zynga (who just happen to be a few of our absolutely amazing customers) and proving day in and day out that Facebook is no longer for social media budgets but rather for performance marketing budgets.