---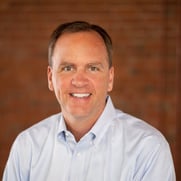 This year's MITX eCommerce Summit on July 25th is focused on understanding what customers want and delivering them a seamless shopping experience. Defining and delivering a seamless experience can differ by category, however, because the same customer will behave differently depending on what they are purchasing. Combine the complexity of shopper behavior with selling a big-ticket item online, like furniture, and it requires a unique approach. An approach that respects and builds on the importance of brick-and-mortar stores to customers in a retail segment where 96% of the purchases still happen in a store.

Here are some learnings in how we approach turning furniture shoppers into furniture customers:
---
Developing rich content is a necessary challenge
Furniture retailers have great salespeople to deliver a positive store experience but challenges can arise with translating this to online, especially when it comes to having rich product content to add to their sites. While challenging to develop at first, having rich product descriptions, appealing imagery, and a clear product taxonomy gives shoppers confidence to buy.

Additionally, we've seen results from expanding our content to include on-site buying guides that play the role of the helpful salesperson as well as content that is targeted earlier in the purchase path, like on a retail blog. By developing blogs with content that resonates with potential customers, retailers can stay in front of potential customers even when they are not in-market.

The path to furniture purchase is non-linear
According to Blueport data, the average length of an online furniture purchase is 23 days from first touch to purchase; and when you factor in the challenge of attributing multiple user devices and offline sales, the path could be even longer. We also know the furniture path to purchase is omnichannel; shoppers may start in a store then purchase online, or vice-versa. All of this makes for a significant challenge when trying to deliver a seamless customer experience and track what's working and what's not.

At Blueport, we have developed Store-Sync as the answer to this challenge. This patented technology allows shoppers in our clients' stores to save the items they see in store to their online account. Similarly, a shopper can send their online selections to a nearest store to facilitate fast and easy in-store viewing. All of this contributing to make the long, non-linear path more seamless.

Mobile is a factor, even for big-ticket purchases
The one constant on the path to purchase is a mobile device. As with all retail categories, big-ticket furniture has had its "mobile moment" with traffic from mobile devices now representing the majority of traffic. Our sites are designed responsively with a mobile-first mentality, and the payoff has been huge. During Presidents' Day Weekend 2016, 35% of revenue came from mobile phones, a 65% increase over the same weekend in 2015

Proper attribution can unlock insight on shopper expectations and experience
Finally, it's critical to understand what drives an order, both online and in stores.

The growth of home décor shopping options – Wayfair, Etsy, custom craftsmen – are shifting furniture shoppers to think first about what their perfect piece is rather than thinking first about where they can buy. In a space that has traditionally been about big regional brands, we've learned that non-brand search queries are more likely to introduce a new shopper to our websites while branded search queries are more likely to assist along the way. Being able to connect marketing channels with where they impact the purchase path provides insight on how to best spend marketing budgets.

The ability to attribute store sales to digital marketing campaigns is increasingly available; taking advantage of this data can unlock a more complete picture of digital marketing performance.
---
Conclusion
The customer journey in the big-ticket furniture segment highlights how retailers must create a seamless customer experience across their physical stores and digital presence to win. Join us at the MITX eCommerce Summit to learn more about creating a seamless customer experience.
---
About the Author
Bob Howland runs the Digital Marketing, Product Presentation, and Fraud Prevention teams as the GM for Blueport Commerce. He is passionate about helping businesses get bigger and better, delivering great work, and partnering with talented people.