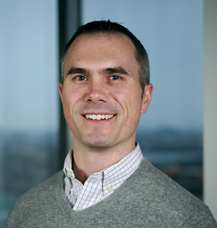 Join us on June 2nd for the MITX Data Summit! Advisory Board Member, Victor Davidson, VP/Director, Analytics, Research & Technology, Havas Media, has written a blog that provides us with a sneak preview of what we'll be talking about on stage at this event. Register for the Data Summit here.

I'm excited to join the MITX Data Summit later this week. Having attended this conference multiple times, I know the content will be fantastic, and I always come away with some practical insights I can take to my clients. In particular, this year we'll be talking a lot about building a data driven marketing organization. This is a topic I hear from clients quite often. What is a data driven marketing organization? I think it involves a number of different pieces, but where it differs from a traditional marketing organization is that decisions are made through a test and learn, metrics focused framework. Nearly all marketing decisions can now be made using some type of data to evaluate their successfulness: from creative and media optimization to the selection of a technology stack and CRM tactics.

But what does this data driven framework actually look like you might ask. I work within the DBi Consulting arm of Havas. When we engage with clients, we use the tried and tested framework from the CRM and IT space: technology, people and process. We align each of these in a matrix against data collection, communication and action. In this way, we can help clients understand what technology they need, who will manage it and how it will fit into the larger organization. What we've found is that most marketers actually have a strong awareness of the different technologies in the market. For example, when I took a quick poll of my clients, nearly all of them had heard of a Data Management Platform (DMP) and most had a strong sense of what a DMP was used for. Indeed, nearly half of them had already deployed a DMP. I use a DMP as an example because I think this is the type of technology that underlies a truly data driven marketing organization.