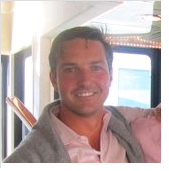 For the July blog series, we asked some of Boston's greatest thought leaders to speak on a particularly complicated (but relevant) subject: tracking, targeting, and privacy. Their responses were surprising, fascinating, and applicable - and we think you'll find this series quite interesting! This post is by Chris Emme. Chris is the VP, East Coast for RadiumOne, an innovative digital media company that harnesses social interaction data through its own first party products and delivers audience scale for today's Intelligent Web. In this role, Chris is responsible for all Sales, Marketing, and Operations functions for the NY, Atlanta, Dallas and Boston offices. He works with senior leadership at all major agencies and brands across the East Coast and Southwest to bring innovative media opportunities for their digital marketing objectives. He has grown the team, revenue and regional presence from the ground up and has been a digital media devotee for over 14 years. He is an avid tri-athlete and new father to his son, Tyler.

Via.me/ChrisEmme @chrisemme Linkedin.com/in/cemme About.me/chrisemme

I rarely speak to people outside our [digital media] industry about the details of what I do. The reason I don't is that when I get to the part about how consumer data is collected to target ads more effectively, their eyes get really wide and I can see a wave of anxiety come over them. No matter how many times I say that only non PII (Personally Identifiable Information) is collected and that the data is used to deliver targeted/relevant messages to them which about things they may be interested in, it doesn't matter. Their mind is already in a place thinking about what they posted, commented on, shared, surfed or searched and they're wondering what "they" know about him.