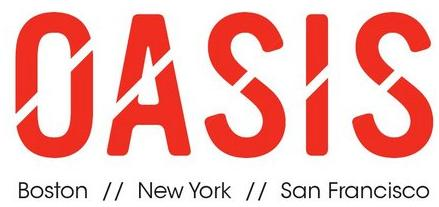 Get to know a MITX member: Oasis!



1. How was Oasis founded, and what inspired its creation?

Oasis was founded in 2001 by Jeff McMahon, Nick Laidlaw and Bob Naughton after selling their previous company, an online collaboration platform. Thomson Financial and several other local companies needed assistance with developing their online strategy as well as building highly scalable websites and marketing campaigns. The three founders recognized the market demand and established Oasis under the premise that a true full-service digital agency needed both strategy and creative as well as deep technical capabilities in order to deliver a rich interactive experience for clients.

2. What makes Oasis different than other companies in your market space?

Unlike most agencies, Oasis has a deep technical bench of over 30 developers. Oasis doesn't just deliver a strategic plan and aesthetically beautiful creative concepts; we provide highly functional end-to-end solutions that create specific and measureable value for clients. This allows clients to connect to their customers, partners, employees and other key stakeholders in a much more meaningful way.