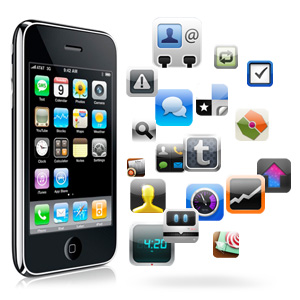 It was a packed house at
Hill Holliday
for Friday morning's event,
Designing iPhone Apps: It's More than Just Beautiful Coding
, where our mobile industry pro panel (
Raj Aggarwal
of Localytics,
Steve Brykman
of Apperian,
Anna Callahan
of RaizLabs,
Dan Katcher
of Rocket Farm Studios,
Bryan Maleszyk
of Molecular, and
Yoni Samlan
of Active Frequency) shared their insight on what it takes to make
iPhone
apps that truly create lasting engagement with users, as well as considerations to keep in mind with the rising importance of the
Android
. The panel provided some engaging cases for the audience to really understand the importance of things like prototyping and maintaining a focus in the application design process, and attendees were able to walk away with some solid takeaways and great pointers.
Brian Maleszyk
Brian Maleszyk was the first panelist to speak to some best practices he has found in working with iPhone app creation. He presented the thought that you really need to create with "Results-oriented design" in mind. He went on to explain that thinking about the goal is key, but make sure to think about the medium, too. Whatever platform you are designing an application for, SEO is still a critical factor, and often one that people tend to overlook for mobile. He pointed out that with over 60,000 apps out there, you have to make yours stand out. He concluded that the way to do that is to be sure to stay on top of measurement - measuring the app is important, but equally as important is measurement of what people are saying about the app. Brian's last words - "Start small - start really, really small" so you can really pay attention and design your app based on that feedback.

Check out Bryan Maleszyk's presentation here!