This month we are all things FutureM! Read this post from Brett Borgeson, AVP of Practice Development at Ayantek (a fantastic FutureM sponsor). Brett discusses a new wave of technology that offers revolutionary opportunities for organizations called the SMACStack.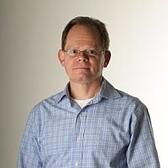 Brett is the AVP of Practice Development at Ayantek, a full-service digital consultancy, offering innovative and strategic solutions through Social, Mobile, Analytics, and Cloud (SMAC) technologies to some of New England's largest companies. Brett has over 25 years of experience in creating and leading new business development initiatives in the digital marketing industry. He has developed online client strategies, managed and grown accounts, and led programs for clients in the financial services, healthcare, consumer and manufacturing industries.
The SMAC Stack Revolution
There's a new wave of technology and computing that we at Ayantek believe offers revolutionary opportunities for organizations to drive customer engagement, innovation and business productivity. This new wave is what we're calling the SMAC Stack and it encompasses the combined use of Social, Mobile, Analytics and Cloud technologies. Our belief is that organizations who conceptualize these four technologies together as a "stack" will have access to exponential growth opportunities not unlike those seen by early adopters in the PC and internet revolutions.
Leveraging the SMAC Stack to Build Customer Engagement for LPL Financial
The Challenge
LPL Financial helps entrepreneurial financial advisors establish successful businesses by providing tools to help them manage the complexity of their investment practices, and to better advise their clients in achieving their financial goals. In order to penetrate deeper into its target customer community and strengthen its position as a market leader, LPL engaged Ayantek to develop a strategy and conceptualize ways to help its sales team recruit new financial advisors.
The Solution
Ayantek suggested that the ideal mechanism to achieve this goal would be to create an 'LPL Financial iPad Recruiting App' that could be distributed to LPL's sales representatives and that would demonstrate the company's robust set of industry –leading tools.
To have the desired impact on LPL's recruitment efforts, the app had to make potential new advisors light up with the exciting possibilities of becoming a part of the LPL Financial network.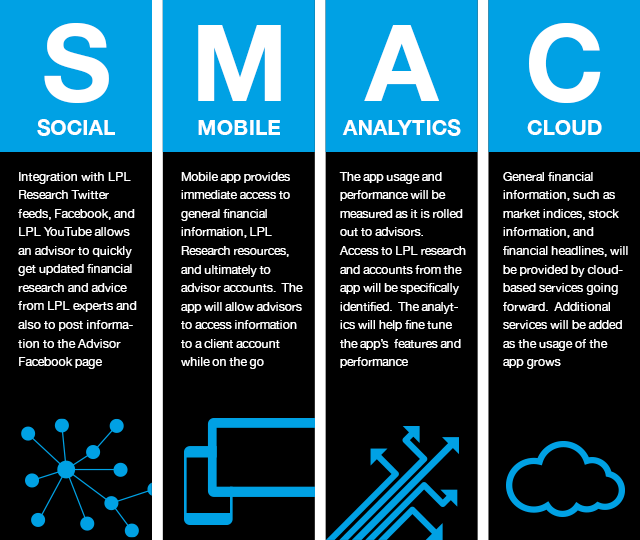 The Results
The LPL Financial iPad recruiting app has been given an award by the Interactive Media Council for outstanding achievement in the financial information category. Internally, the iPad app was rolled-out and immediately adopted by the majority of the company's sales force. Feedback from LPL sales reps has been extremely positive and the app has become an important part of their presentation strategy to customers.
Read the full LPL Financial Case Study
Lights! Camera! SMACdown!
For weeks now, Ayantek has been working with regional businesses to identify real life business challenges where innovative SMAC stack thinking might provide significant opportunities for success. Nine of these businesses made the 'playoffs' – a pre-game session that took place at Fenway Park alongside the Red Sox vs. Blue Jays game on September 22nd.
The Final Challenges
BJ's Wholesale Club: How can social and mobile channels be used to enhance customer visits and sales?
iRobot Corporation: iRobot designs and builds robots that are used in a broad spectrum of areas such as homes, in healthcare, defense and security. How can iRobot institute a cohesive content, brand, and technology strategy that meets the needs of all stakeholders?
Witness two expert panels in action at the SMACdown on Thursday, October 17th @ 3:15PM
Read more about the event here
| | |
| --- | --- |
| | Join us at FutureM to hear more from Ayantek! |