So you have heard about MITX Up but aren't sure if you want to participate. To give you that extra encouragement we are giving you an inside look into one mentors first experience. Maile Buker who experienced her first hackathon in July, wrote a fantastic post reviewing her night at MITX Up. Think you want to be a mentor? Good news, our next hack is in 2 week on 8/14! Sign up here.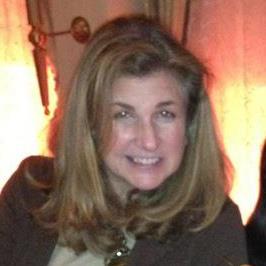 Maile is currently a Mentor for startups participating in MassChallenge and the Telluride Venture Accelerator, in Telluride, CO. Maile brings over 25 years of experience leading brand marketing strategy and activation for consumer brands from $1M to $12B in sales, including Nike, Timberland, IZZE Sparkling Juice (pre-acquisition), ZICO Coconut Water (funded by Coke VEB), Nutrisoda (PepsiAmericas), Coors Beer, Black Diamond Equipment and Kryptonics Skate Wheels. Maile was awarded Ernst & Young's Utah Entrepreneur of the Year Award in 2002 with the rest of the executive team at Black Diamond Equipment, and was also recognized by the Governor of Utah in 2005 with a Merit Award for Quality Growth for her work with Park City's Leadership Class X on a comprehensive Wind Power Initiative. Twitter: @maileb
The email read: "Below, please find details and your hack brief for Wednesday's event at MassChallenge in Boston. Please take a quick look through the hackbrief below and ……"
Hackbrief? Whoaa, they were serious. This was my first time at a MITX Marketing Hackathon and first encounter with a Hackbrief. At first it felt like a blind date with a hand-picked MassChallenge start up and four other marketing hacks, matched-up by the MITX kingpins who prepared us for "battle." Our team was one of several, comprised of Hackathon veterans and virgins paired up with eager entrepreneurs selected as finalists in the 2013 MassChallenge Accelerator Program. Armed with detailed instructions, team bio's, just enough context and challenges facing our chosen startup, we were ready for whatever our entrepreneur threw at us. Nourished by pizza and primed with beer, we were invincible.
If I ever felt out of my comfort zone, I fell quickly into the zone and that's where the magic started.
Match.com could not have done a better job pulling together a more compatible brain trust. The MITX crew had done an exemplary job of pre-selection, giving us just enough background to get our mojo going, with buckets of encouragement.
The startup we were lucky enough to get paired with was TechLok, who is launching a proprietary software platform that assists the enterprise in securing data on mobile devices. The entrepreneur at the helm of TechLok is Andrew Richards, recent winner of the New Hampshire Start Up Challenge and startup boy wonder. I am also from the Granite State, so felt a special kinship with Andrew especially since I had serendipitously met him the week before at a Pivot Party for the NH Innovation and Commercialization Center. Little did I know at the time that our paths were to converge the following week in Beantown. New Hampshire has a thriving startup culture (borderline "startup movement") and Andrew is a product of that. Heck, we even have our own tagline "Live Free or Start."
Passionate about computer security and empowering the 21st century's mobile workforce, Andrew was an absolute pleasure to work with. He challenged us to revisit his branding, his identity, his positioning and his messaging. Everything was up for grabs. There were no sacred cows. This was a breath of fresh air, as my previous experience working with CEO/Founders of the entrepreneurial strain led me through minefields littered with sacred cows, sheep and goats - a veritable zoo of untouchable brand assets and elements. With Andrew, it was different. He was very open to our ideas, took our positive criticism positively, and tapped into our best "game." And we brought it.
The marketing bench that was assembled to spend two hours probing the inner sanctum of TechLok was both deep and broad. Our leader was a MITX Marketing Hack veteran, a principle in a top-shelf branding agency who did a great job of keeping us on point. We were blessed with another agency A-Team player who had some relevant experience working with a well-known tablet brand. On the client side, we had a young gun from a well-known local online marketing company, who quickly took the lead as we dug into a positioning exercise for TechLok. Last but not least, we were delighted to have international representation with a newly relocated higher ed marketer from the land of Wills, Kate and Baby George. She had prepared harder than the rest of us, by managing to part ways the night before (not by choice) with her cherished mobile phone. Her pain set the stage for much of our branding discussions around TechLok, poised to manage the risk associated with theft or inadvertent loss of employee's mobile devices.
That leaves me. I was there to exercise my marketing muscles to avoid atrophy during my transition between jobs, and learn from others. I was not disappointed. It was well work the $24 bus ticket and three hour twenty minute roundtrip commute from Portsmouth. I can't wait to go back. Not just for the free beer, but for another amazing experience that promises to nurture my insatiable marketing mind, heart and soul.