Our last post for our May Mobile theme is from guest blogger Mike Forrester, Sales Director at Adelphic Mobile. Mike gives great insight to where mobile is going and how it's not so different from where it started. Our theme for next month is social, if you are interested in guest blogging e-mail me at taylor [at] mitx [dot] org.


Mike Forrester is a Sales Director at Adelphic Mobile focused on mobile network and programatic buying to agencies in New England & Chicago. Adelphic Mobile is based outside of Boston and backed by Google Ventures and Matrix Partners. Prior to Adelphic, Mike worked at Yahoo! Mobile focused on cross-platform and mobile network sales. Mike spent 4 and a half years at Yahoo! after seven years in sales at The Hollywood Reporter in Los Angeles. Mike is a graduate of Ithaca College. Twitter: @mikedrummer4
You may have recognized this classic line from "Ferris Bueller's Day Off", a classic movie. This quote immediately came to mind while thinking about where mobile was going. There's no denying the complexity of issues within the mobile ecosystem around targeting, tracking, and attribution. But innovation is moving quickly and you have to be on top of it. However, this complexity understandably causes paralysis amongst both marketers AND sellers. IDFA? SDK? Safari Flip-Flop? Wake me up when it's figured out.
Look, no one's going to miss out on mobile. The point is that despite the intricacies involved in mobile, your brand needs to be there. We all know that. Nokia research found that the average person looks at their mobile phone 150 times a day. It seems high when you put a number on it, but when you consciously think about it, 150 is probably spot on, maybe even a low estimate. In looking up the Ferris Bueller quote, I searched first on my iPhone, and then continued the search on my MacBook. Sounds insane right? Considering I had my MacBook already open? It's actually quite common and demonstrates the fragmentation of mobile and how it's disrupting a brand's assumed attribution funnel.
So where is mobile going? Well, it's hard to really say for sure but, this brings us back to the original quote and specifically the "If you don't stop and look around" part. To me, this is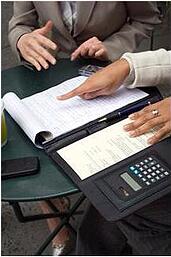 crucial to mobile marketing but I'll put it another way; test and learn, test and learn. Your mobile strategy is going to evolve as quickly as the advancements in mobile ad tech. A few years ago, test and learn was mostly with A/B creative, rich media and landing pages. Today it's programmatic RTB, retargeting and cross platform attribution that requires test and learn.
Programmatic assumes you can accurately identify audiences at scale. Fragmentation has been an ongoing issue in the mobile ecosystem with apps and mobile web, lack of cookies or persistent ID's, privacy settings, operating systems and more. That said, even with all of these variables, there is still a tremendous amount of user data available. At Adelphic, we're making sense of this data and creating and cataloguing server side 'Adelphic ID's' or said another way, unique users. Using over 30 signals that include context, device, behavior, demo or location, we've created a signature that allows us to find that user again even when a persistent ID, like a cookie, isn't present.
The process and the technologies are complex, but the end result removes unnecessary complexity and allows marketers to buy the way they are familiar with in digital. As time spent continually increases the shift to mobile, understanding how customers behave on these devices and how these audiences can be bought is crucial.
I should point out that that we are at this point in mobile because of forward thinking leadership at agencies, clients and publishers that have pushed us to continue to evolve strategies, technologies and products. So where is mobile going? Where it's always been, test and learn.