Kicking off our May guest blog series, we have a great post from Isaac Mosquera, the Director of Mobile at ShareThis. Isaac talks about what makes an app successful and that download numbers aren't always the most important metric. Big thank you again to ShareThis for sponsoring yesterday's Mobile Summit!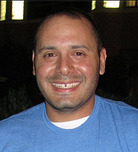 Isaac is currently the Director of Mobile at ShareThis, Inc. ShareThis powers the social web, touching the lives of 95% of U.S. Internet users across more than 2.3 million publisher sites and 120+ social media channels. Most recently, Isaac was the co-founder of Socialize, Inc which was acquired by ShareThis in March 2013. Prior to Socialize, Isaac co-founded PointAbout, a mobile development consultancy which built apps for companies like Disney, Cars.com and Washington Post. PointAbout was acquired in May 2011. Previously he lead efforts to bring XM Radio's satellite content to the web.
We all know it but choose to ignore it. App downloads are a bad way to measure success of a mobile app. In the recent past as brands scramble to put together a mobile strategy they had no other way to measure their own success and downloads was the easiest metric to understand and communicate. But only measuring downloads is unsustainable.
"Rovio's Angry Birds franchise has racked up 1.7 billion downloads and has a dazzlingly high brand recognition level. Yet its top game is at No.88 on the U.S. iPhone app revenue chart, with the recent Angry Birds Star Wars title tumbling to No.111 as of March 21st." - bgr.com
The industry is quickly learning that downloads doesn't always correlate to revenue. Look at BeNA's Rage of Bahamut. Unless you're really big gaming geek you've probably never heard of it. That's because it's installed in less than 0.6% of iOS devices but has incredibly high engagement and held the #1 revenue spot for over 6 months.
This story has gone relatively unnoticed by many, however this is starting to become the trend. Executives are beginning to notice that it's not about just being a part of mobile but how mobile can be part of the bottom line: revenue and earnings.
There are two high-level ideas around creating and engaging mobile applications: Inherent traits and Enhanced traits. I won't talk too much about Inherent traits as these are inherent to your app and will be specific for each vertical. In a banking app, for example, inherent engagement is achieved by letting users deposit checks just by taking a picture of them -- that's a very useful core function of the app; an inherent trait of the app. Marketers will still need to create an app with purpose, compelling content and a great user experience. I will however dive into enhanced traits and how you make these work for your app. Here are ways to create an enhanced user experience.
1. Let Users Engage With Each Other
There's a natural interest based network within your app. Most likely two users inside of your app have a common interest in your brand and content. You need to expose that common interest through profiles, commenting and activity feeds. Incentivizing your users through leaderboards and gamification is also a great way to get your users involved with one another.
2. Your Engaged Users Are Your Best Marketers
In our previous step we created an interest based social network inside of the app. But all that activity is great marketing material waiting to be unlocked. By propagating those actions to 3rd party networks like Facebook and Twitter are huge force multipliers. These networks serve as great discovery engines for new users to find your great content. These propagated actions are what is going to drive new users into the top of the funnel.
3. Analyze and Optimize
Most importantly make sure you're making tracking every step of the funnel. Every step has room for improvement and is important. You should focus on rewarding your high value users by giving them offers to some unique in the app, whether it be features or content it gives your users something to strive for.
Although it isn't yet as of today, engagement will slowly become the prevailing metric that brands will use in mobile. This is because as mobile gets bigger the market will realize that the true measure of success is revenue and earnings -- not just app downloads.