Continuing on with our April Big Data guest blogging series we have a great post from Chris Sheehan, COO of TrueLens. Chris gives great insight into how companies can take advantage of Big Data to create meaningful customer experiences and improve consumer-brand relationships. As a reminder, our next guest blog series starts in May and the topic is Mobile, if you are interested in contributing please e-mail me at taylor [at] MITX [dot] org.


Chris Sheehan is the COO of TrueLens, a customer intelligence company that sources deep insights from social data. Prior to joining TrueLens, he was venture capitalist at CommonAngels Funds actively investing in marketing and advertising companies including OwnerIQ, Offerpop, Yieldbot, Linkable Networks, Promoboxx, and Xconomy.

Last week I signed up for a flash sale website. The registration process was effortless. I entered my email address and was instantly browsing sales on the site. After ten minutes, I decided not to purchase anything and left. Since signing up, I've received a daily email with a selection of products that don't interest me, and I'm starting to find these emails annoying.
Sound familiar? It should. Millions of consumers provide their email addresses to businesses of all kinds: retailers, hotels, entertainment brands, restaurants and airlines—to name just a few. As a result, marketers at those businesses face important questions such as "How do I start a conversation to build a long term relationship?" or "How do I provide immediate value?"
In answering these questions, marketers often have very little information to go on. Perhaps they have some online click stream and browsing behavior or, if an email address was provided in-store, some initial purchase data. This lack of context presents challenges in providing relevant content, products, and offers. Big Data can help.
Every day, consumers publicly post, publish, tweet and update their social networks over a billion times. This really is Big Data and it's a forum for consumers to express their interests, brand preferences, and even their intentions to purchase products. At TrueLens, we believe that customers are people too, and we increasingly see marketers embracing that notion by treating consumers as individuals with their own interests and preferences rather than a mass of sameness. By connecting key insights sourced from the world of social media with marketers' customer databases, we can help marketers better communicate to their customers and provide consumers with more relevant products and offers.
So let's revisit my experience with the flash sale site. How could they have improved my experience? On signing up, the site could have derived – from a TrueLens solution – that I have an interest in gadgets like iPhones and tablets, travel, and sports. I share content from tech blogs and have a preference for Patagonia, Restoration Hardware and Peet's Coffee.
From this, the marketing department could segment me into the "coffee drinking, outdoor, sporty, contemporary" category of customers and showed me daily emails of products and offers that this segment is disposed towards. Some brands will be very familiar to me; some I will discover, fulfilling that curiosity and discovery urge. Thankfully I won't be bombarded with products that frankly I have no or little interest in.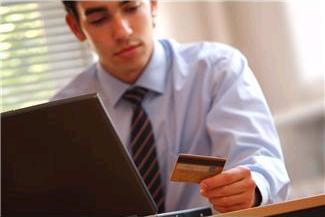 Now of course the segmentation is a fictional one, but it serves to illustrate the point that interests and preferences are driving the marketing material I'm receiving along with other customers like me. More relevance equals a greater likelihood that I will make a purchase and begin to establish a relationship with the flash sale brand.
Deriving these key insights is a non-trivial Big Data task. It requires a technology platform capable of capturing millions of social expressions, shared links and attributes of the social graph. It requires many algorithms to make sense of all of this unstructured data; to turn this data into actionable insights.
Now the marketing department at the flash sale site could take another step to further improve its marketing effectiveness. By combining the many social data attributes with its own first party data like purchase history, TrueLens could model the profile of their best customers. Hypothetically what could that look like?
Perhaps their best customers:
Shop at Apple, Etsy and Amazon

Have an affinity for Puma, Gucci, and L'Oreal

Drink merlot and Corona

And shop at Trader Joe's
Going back to new subscribers, it is now possible to score them on their likelihood to become a "best customer." A marketing system can follow business rules that flag prospects who score highly. Those prospects can receive a special offer that further entices them to enter into a relationship with a brand.

Brands that smartly tap into the potential of Big Data from the social world access a critical building block for creating compelling customer experiences. Consumers benefit from more personalized offers and individualized service. Brands benefit from conversion rates, revenue and customer lifetime value. We believe these experiences can culminate in truly win-win and long lasting consumer-brand relationships.