We are very excited to share our next Big Data guest blog from Jeff Winsper of Winsper and Black Ink. Jeff gives some great insight about using big data to improve your ROI and spark growth. As a reminder, our next guest blog series starts in May and the topic is Mobile, if you are interested in contributing please e-mail me at taylor [at] MITX [dot] org.



Jeff Winsper is President of Winsper and its business unit Black Ink, which develops innovative technology solutions and provides deep analytical services for today's marketing leaders. Winsper is a charter member of the Marketing Accountability Standards Board. For more information visit www.winsper.com/blackink. On Twitter @winsperthinks
Everything feels and looks good. You are in the black. And compared to your competitors, you're a darling. But are you sure there isn't room for improvement? Do you really know what being your best would look and feel like?
"Our revenue is growing at 3 percent annually and our next nearest competitor has lost 23 percent market share. We're doing great!" so said the CMO of well-established, highly regarded brand who thought as much until we did the math and discovered the truth.
Our strategy and data analytics team rolled up its sleeves and along with our client jumped into the abyss of messy, dirty data that they hadn't looked at for 10 years with the goal of uncovering their true marketing ROI. Guess what? We didn't crash and burn, but we learned some amazing things. Not only was what we found surprising, it also didn't match up with the "gut feels" and "best guesses" of who our client said their best and most profitable prospects and customers were.

Here's what happened from the perspectives of Business ROI, Customer ROI, and Marketing ROI as a result of our findings:

Business ROI
Customer data collected over 10 years revealed that our client's core baby boomer customer base was growing at a rate 15 percent greater than the general U.S. population. Over the same period of time, they had lost 15 percent of their younger, more profitable customers. The result of not acquiring younger customers necessary to sustain long-term growth was $200M+ of lost revenue opportunity. An example of the KPIs we used to uncover these insights include: revenue by customer demographic and profile, revenue growth rate by customer profile, and market penetration rate by customer profile.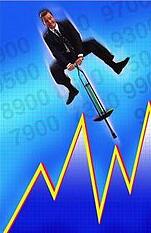 Customer ROI
We determined the proper buyer's path-to-purchase lifecycle by demographic, behavioral and attitudinal data, and the order of products purchased within the portfolio. This resulted in understanding customer profitability and lifetime value. By benchmarking peer distributors and respective retail dealers, it became evident which products, in what regions were required to inform the supply chain.
Marketing ROI
Based on the data, a new direction was established for program dollars and timing of offers to the right customer segments within the path-to-purchase lifecycle, thereby increasing marketing's chances of success and improving ROI.

As a CMO, there's a difference between keeping your job until the next quarter and job security for the next decade. If you assume you are running on all cylinders because the numbers are acceptable to the board and the street today, you're missing out on the really important exercise of analyzing your data to find out how you are going to sustain and maintain a leadership position in your business for the long haul.

Determining your true marketing ROI shouldn't be feared. Instead, the data can set you free to create even greater success and long-term ROI on your marketing investments.