We are very excited to have Jason Kodish of Digitas as our second guest blogger for our Big Data series this month. Jason provides some great insight in to where Big Data is going and the importance of value exchange. Enjoy the post and be sure to keep an eye out for more guest blog posts from the series later this week!


As SVP/North American Lead for Strategy and Analysis at Digitas, Jason Kodish leads a group of over 250 analytics professionals across the country - the largest S&A group of any agency nationwide. With more than 15 years of industry experience, Kodish has worked across a wide range of client industries including financial services, automotive, consumer packaged goods, travel, and more.
Where is Big Data going? The answer lies in Disney World
Why quid pro quo is becoming increasingly important to the world of big data

While researching our impending trip to Disney World, my son Holden came across an interesting new piece of technology from Disney called the MagicBand. The MagicBand embeds a family's identification, payment mechanism, park tickets, and other information into a simple, disposable bracelet. These bracelets eliminate the need to carry a wallet and minimize the risk of losing important documents. Now, all Holden cares about is that he can wear a bracelet instead of lugging around his embarrassing father around the park and still pay for lunch. But as a marketer, the first thing that came to my mind is the incredible volume and value of the data that can be generated through this new piece of customer service.
Not only does MagicBand provide great transparency into the full transactional data aggregated into one profile, but hypothetically, it should also be able to understand other customer behaviors – the path you take around the park, time spent in certain areas, shows attended, etc. And it's easy to envision Disney* using this data to create in-stay offers through mobile devices or email, post-stay communication, life-time value modeling, and customer segmentation for further marketing materials. The strategic opportunities here are endless
But even more importantly, and what truly makes the MagicBand brilliant, is that in this instance, the value exchange of big data is easy to understand. As a consumer, I open up my full behavioral profile in exchange for a safer, easier in-park experience.
Value Exchange, and The Three Other Tenets of Big Data
When our industry talks about 'big data', it's important to understand that it's not just one topic. Big Data is made up of four distinct components, each with its own needs to be considered: data, technology, strategy, and value exchange.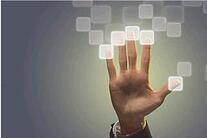 To date, most of the conversation has been on number one, the data itself. Ironically, that is the easiest part. Data, be it behavioral, social, attitudinal, demographic, biological, etc., is available through many distinct sources. Our ability to integrate those data to a unique, communication entity (household, email address, Twitter handle, etc.) is already very advanced and constantly evolving.
The second component, technology, is even more advanced than the data. In fact, most of the complexity of big data has been minimized through big technology. When I worked for a boutique CRM agency in the late 1990's, we had a budgeting discussion over spending $100,000 on 100 gigabytes of memory. Today you get a 100 gigabyte memory stick for attending a conference.
Like technology, the notion of number three, big data strategy, is also outpacing the acquisition of data. Many traditional customer contact strategies serve as the foundation for brilliant, targeted custom contact strategies. Mobile and digital technologies now allow us to transform creative ideas into conversations faster and more personal than ever.
So where is our industry falling down? With number four—value exchange. In the coming days, most companies will need to re-examine what they're offering people in exchange for opening their lives to data collection. Legislation continues to enforce (and rightfully so) the fact that data being made available to a marketer must be a choice made by the consumer. That means that the question for marketers is this: how many loyalty programs does one person really want to join? Why should I change my browser profile to enable cookies? Why should I log onto multiple devices so that you can track me? Coupons and discounts are not enough. Personalization is great but it's not enough of an incentive for consumers to overlook the perceived privacy and security risks.
Companies need to be able to provide real customer value in exchange for real customer data. I am more than willing to enable GPS tracking (not a component of the current bracelets, but a possibility for the next generation) throughout Disney World – no matter how intrusive that may sound – if I can track my kids throughout the park from my smartphone or tablet. This would be Disney's – and any shopper marketer's – dream scenario. But I have no reason to enable my mobile provider to track and story my movements throughout my house or a mall or my daily commute (there are many rumors that this is impending) because there is no benefit to me. In order to truly harness all of the opportunities that big data has to offer, value exchange must come to the forefront of the conversation.
All that being said, wish me luck at Disney!
*Note: Disney is not a client, and hasn't provided us with any insider information about the MagicBand.