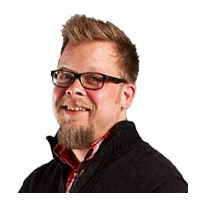 This is the time of year when we reflect on the past, and look to the future. Through the end of January 2013 (2013!) we'll be sharing guest blog posts our the annual Predictions & Reflections series. We asked some of our smartest guest writers to reflect on the past year and look to the upcoming year. This post is by Jason Fields. Jason brings a well-rounded and forward thinking vision of the industry to Agency Oasis. With components of design, development and experience architecture in his past he offers an expansive range of input on his accounts bringing together robust applications from start to finish. In support of his industry work Jason holds a Faculty position with Emerson College instructing Masters Candidates on web design, development and maintenance prior to their matriculation. Jason holds a BA in Communication from UMass Amherst and a MA in Media Studies from New School University.
The nature of an agency is to continually be closing new business. It can be, certainly according to sales teams, the single most important aspect of an agency. And you know what? I don't know that I disagree with them. You could argue that finishing a project on time and on budget is the most important component of the business, but, without the sale, how could you finish it at all. Certainly even if the project goes over on budget and time, and forces an agency to close their doors, the sale extended the imminent no?
So that's my ode to sales teams. And certainly my own won't let me forget this. But the sales cycle in digital and interactive is, if not broken, certainly ripe for evolution. The typical process looks something like this:
A need is determined client side
Client side writes an RFP based on their understanding of the need and issues it
Agency reviews RFP and responds with questions
Client side responds to questions, uniquely, or (gasp) as a single doc to all agencies
Agency reviews questions and writes SoW
These five steps seem simple, and they are, however, what we are dealing with is generally a complex problem. A complex problem for which a document (RFP) is being written by the owner of the problem as a road map for how to fix it. You see it? It's right there.
An analogy to summarize: I own a car. It has all sorts of gadgets. It goes real fast, until it doesn't. When it doesn't go real fast I take it to a mechanic. What I don't do, is walk into the mechanic, explain the problem and then begin to offer him instructions on how to fix it. I have a mechanic because I cannot do what he does, either because I don't have the time, or I don't have the skill.
Now, that may sound brash, and it isn't meant to be. The fact of the matter is that the RFP model we are all dealing with has been the standard for decades. We are actually pretty lucky to have this RFP model because for a long time the sales process involved doing spec work, which was a profit drain for sure. So clients and agencies are not to blame for the current model beyond allowing it to continue.
Interactive and digital work by its nature is complex to the point that solutions and sales cannot be surmised with just a few hour long conversations. Any interactive agency worth trusting is going to recommend a discovery period to determine the full capacity of the project. Often these discovery periods are as much about the collective team determining what won't be done as it is about determining what will be done. This is defensive positioning at best no matter the positive intent of the individuals on both sides of the relationship.
This goes back to the age old triangle of choice: quality, speed and cost. Pick two.
Interactive is quickly becoming such a dominant force within every industry that clients should be thinking of it as a core function to thir existence and thus a core function in which to not sacrifice quality. And if you need quality, you need expertise. And to allow an expert to perform, they need to be involved. Interactive solutions aren't just about a website any more, its about managing data, the display of that data, the function of that data and the role of that data to different audiences. Which means a front end experience for an e-commerce site has as much to do with the fulfillment process as it does about transacting credit cards. Truly knowledgeable agencies know this, and ask questions at this level even during the sales cycle.
The most important thing a client can do for themselves is to ensure the agency they hire is well qualified. The second most important thing they can do is make sure they like the people. Interactive isn't a short engagement. Nor is it a cursory relationship. We do things that can or will affect the way you do business and ultimately revenue and brand value.
The RFP process isn't going away anytime soon. But the goal of the RFP needs to shift quickly for both clients and agencies. Let's focus on making the best decision on partnership and vision and compatibility. The idea that you will get the same result from one agency as another with just a difference in cost is absurd. The goal of the RFP process needs to change from being solely response and cost based, to being focused on determining the viability of doing great things together and making real impact.
Because what we can be sure of is that time will pass, and with time will come more budget. We all look better if budget is being used to build the new, rather than rebuild the failed which is often the case when an RFP alone guides a project.
Read the full post here.