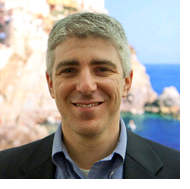 This is the fifth post in our social blog series. Throughout the month of May, we'll be featuring posts from some of Boston's most expert thought leaders, answering these questions: "How is the new technology landscape changing social marketing? What do marketers need to understand now and in the future in order to be prepared for these changes?" This post is by Adam Medros. Adam manages worldwide product development for TripAdvisor, overseeing improvements to TripAdvisor's core functionality, international expansion, and development of a wide variety of travel planning features, including TripAdvisor Mobile and TripAdvisor Facebook applications. He serves on the executive committee of MITX and was previously a board member of oneforty.com.

While social mobile apps are continuing to enjoy consumer attention and praise, we at TripAdvisor believe it's important to build an integrated product offering that's social, mobile, AND local. The concept has been referred to as "SoLoMo" – while the term may sound like a quirky buzzword-of-the-month, it represents a powerful trifecta in the world of mobile marketing and app development.
With the rise of smartphones and tablets that integrate geo-location technology such as GPS to help users discover what's around them, more consumers want to get nearby information on demand. As the interest for SoLoMo grows, we believe the challenge (especially for travel companies) is to blend localization technology into mobile products, and deliver a seamlessly personalized user experience for users, wherever they may be.
TripAdvisor City Guides is a perfect example of the power of localized mobile technology. The free app offers access to traveler reviews on hotels, restaurants and attractions, as well as suggested itineraries and offline-accessible interactive walking tours. Going a step further (no pun intended), the app has a feature called "Point Me There," which uses a GPS compass to determine the users exact location and literally points them in the direction of their destination.
The TripAdvisor Mobile app, downloaded 25 times per minute, also has a localized feature that leverages the site's great content (60M reviews and opinions) on the go. "Near Me Now" uses GPS to search for recommended restaurants, hotels, and attractions that are nearby. While we haven't fully added the social layer to this app, you could imagine how relevant it might be: if the 'Near me Now' function suggested nearby restaurants that your Facebook friend liked, you might value that recommendation and walk a little bit further to get there.
The bottom line is that research and planning (for travel and otherwise) is no longer something that happens exclusively in the home ahead of time. Moving forward, users will seek real-time advice during a vacation or event, which is why it's so important for companies to harness social, mobile, and location-aware technology. All of these components will continue to make our product more personalized and engaging to the global community of travelers.
| | |
| --- | --- |
| | Want to share your perpective on social at FutureM (an event for marketers to contemplate and celebrate the future of Marketing)? Suggest a session or inquire about sponsorship! |