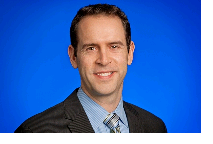 This is the fourth post in our social blog series. Throughout the month of May, we'll be featuring posts from some of Boston's most expert thought leaders, answering these questions: "How is the new technology landscape changing social marketing? What do marketers need to understand now and in the future in order to be prepared for these changes?" This post is by Seth van der Swaagh. Seth started at Google in 2004 as the 11th person in the Google Boston office. At Google he has led multiple advertising sales teams across a variety of industries, from Retail, to Consumer Packaged Goods, to Telecommunications. Prior to Google Seth worked for an IT consulting company and was also a school teacher. He holds an undergraduate degree from Brown University along with MBA and MIS degrees from Boston University

It is undeniable that the web has dramatically changed people's lives. And as technology continues to advance at breakneck speed, it is critical as a marketer to understand how people's lives are changing, and how you and your business can take advantage of those shifts.
The web has become an essential part of daily life for more than 2 billion people across the globe; by 2015, that number is expected to rise to 3 billion. People of all ages, ethnicities, and income levels use the web daily in a multitude of ways...to communicate, share, work, play, shop, learn, create, and much more. And it's not just when they're sitting at their desks that people go online. Smartphones now outsell PCs in the U.S. , and global search traffic from mobile devices has increased nearly five-fold in just the past two years . It is no surprise that mobile advertising has also increased dramatically, topping $1 billion in 2011 . Consumers are connected all the time, and their access to information is almost limitless.

The reality is, especially for our younger generations, the web is a way of life -- an integral part of their daily existence. For businesses, the web is not just a channel, and digital should not be just another initiative that you turn on and off. Its power to transform your business systems, your operations, and your marketing should make it core to everything you do.

Your consumers are hyper-informed. Web activity changes the way people learn, decide, and ultimately buy. The average consumer today considers about 10 sources of information before making a purchase decision, and not just for big-ticket items . Before completing any purchase, consumers can find products and brands online, interact with them via both websites and social channels, and get to know them more deeply than ever before.


If you engage with and ultimately win that consumer, well done. But don't stop there. The power of sharing has made every consumer interaction critically important to a business's future success. When people find something they love (or hate), they share it. That's not limited to the latest viral video or beautiful photo -- people talk about anything and everything, and consumers influence each other's opinions in dramatic ways. Your business and your marketing efforts must be part of this conversation. When you are present you can participate in and influence more moments that matter for consumers. If you are authentic, consumers will tell you when you're off and when you're on. And if you're on? Go bigger, faster. Speed and scale matter, and digital is your ticket to more engagement, more conversations, more understanding, and more customers.
____________________________________________________________
1. Cisco Visual Networking Index Forecast, see image
2. PCMag.com, "Smartphone Shipments Surpass PCs for First Time. What's Next?"
3. Google internal data
4. eMarketer, September 2011
5. Google/Shopper Sciences, Zero Moment of Macro Study, Apr 2011