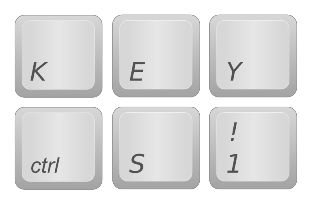 When your customers have provided over 60 million reviews on your site, understanding who they are and successfully engaging them is critically important to your business's success.
When those reviews are rated 98% accurate, you know you're doing something right. And so goes the story of TripAdvisor.

At February's MITX event Barbara Messing, TripAdvisor's CMO, shared that one of the keys to TripAdvisor's engagement success has been a focus on truly understanding their customers' motivations. Through a process of testing 10 motivations identified during user research, TripAdvisor discovered that people like to be rewarded and like knowing when their contribution is helpful to others. Once TripAdvisor narrowed down the list of motivations to the ones that particularly resonated with their customers, they started applying that insight to their marketing strategy. For example, they decided to send emails notifying contributors of "helpful votes" received on their reviews; consequently, TripAdvisor saw their email open rate grow to an average of 60%.

LESSON: Understanding your customers' motivations is critical to engaging customers.
Activating brand ambassadors is another key to TripAdvisor's community engagement. They created "Destination Experts:" volunteers who love to travel and love to help others learn about their favorite destinations. By tapping into these brand ambassadors, TripAdvisor has been able to reach more current and potential customers in a responsive way. The average response time to a user-generated question (from THOUSANDS of destination experts) is 48 hours. Imagine the reach.

LESSON: Tapping into your brand ambassadors is a smart way to facilitate engagement.



According to Nick Ayres, Manager of Social Marketing at the Intercontinental Hotels Group (IHG), another key is engaging your customers wherever they are (rather building a community and trying to get them to come to you) and then building the relationship there. For example, IHG trains their property managers to use social for engaging in conversations, and to avoid using it solely as a promotion channel. And IMG makes sure everybody knows that the response time to customers' feedback is no different online versus offline; responding to a guest complaining at check-in is no different than replying to a customer sharing feedback on Twitter - it has to be authentic and it has to happen immediately.

LESSON: Focus on the relationship, and not the channel.



For more advice from these expert marketers, check out the rest of our video summaries or read through the Top Tweets below:



What are your keys to customer engagement? Tell us in the comments below.