Reading hundreds of lengthy applications and reviewing URLs or PDF case studies...

Scoring every award submission on multiple criteria...

Attending a half-day in-person meeting to discuss and debate the entries...

That's what judging the MITX Interactive Awards takes.
And it's all done by the best minds in Boston's online advertising and digital marketing community. 100 judges who are stars in their own right, either because their companies are previous winners or because they have received multiple accolades of their own. Despite their busy schedules, the judges came prepared with invaluable perspectives on the award submissions, resulting in lively debates from experts in different fields and thorough reviews of all entries.
So, thank you to the following MITX Awards judges for giving us your time, smarts and energy: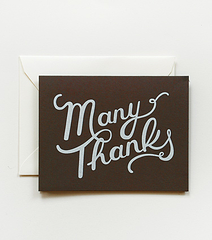 • Don Alden, President, Alden Marketing Group Inc.
• Ryan Alderman, Sr. Vice President, Razorfish
• Alouette Alexander, Creative Services Manager, Jones Lang LaSalle
• Kaspar Alexander, Global Product, Vistaprint
• Peter Andrews, VP Digital + Social Strategy, Hill Holliday
• David Aponovich, Web Content Management Strategist, ISITE Design
• David Ball, Creative Director, Vistaprint
• Cynthia Baron, Academic Director, Digital Media, Northeastern University
• Deepthi Bathina, Senior Director, Strategy & Product Marketing, ADP
• Dan Beder, EVP/Managing Director, Isobar
• Margot Bloomstein, Principal/Brand & content strategist, Appropriate
• Brian Bolton, VP of Marketing, Bridgeline Digital
• Tammy Bondanza, SVP/Digital Media Director, Hill Holliday
• Michael Bourne, SVP/Account Director, Mullen
• Kasia Bytnerowicz, Assistant VP Interactive Design, Jones Lang LaSalle
• Brian Costello, General Manager & VP Digital, The Redplum Network/Valassis
• Jeff Cram, Chief Strategy Officer, ISITE Design
• Amy Cueva, Founder & Chief Experience Officer, Mad*Pow
• Brian Cusack, Head of Display, Google
• Mark Desrochers, President, Charles River Interactive
• Keith DiMatteo, Sr. Digital Producer, Arnold Worldwide
• Jeff Dodge, CEO, iStartup Community Centers
• Mark Donadio, Sr. User Experience Architect, Arnold Worldwide
• Emily Dowal, Sales Manager, Tremor Video
• Rachel Dunham, Associate Director, Media, Digital Influence Group
• Jonathan Eilberg, Account Supervisor, Overdrive Interactive
• Ian Fitzpatrick, Partner, Almighty
• Michael Flint, President, Metropolis Creative
• John Francis, Founder, Ontios
• Max Fresen, Executive Creative Director, Isobar
• Mike Gauthier, CEO, Peerengage
• Marc Girolimetti, Far Out Space Nut, Big Friggen Deal, LLC
• Tracey Greene, Chief Creative Director and VP of Interface Design, Bridgeline Digital
• Tim Haarman, VP/Group Director , Digitas
• Perry Hewitt, Chief Digital Officer, Harvard University
• Josh Hoekwater, Account Director, Genuine
• Gregory Hoffmeister, Managing Director, T3 Advisors
• Aaron Hughes, Executive Creative Director, Digital Influence Group
• Christina Hunchard, Account Supervisor, One to One Interactive
• Jeff Johnson, VP/Managing Director of Boston, Acsys Interactive
• Anne Kane, Search Director, Media Contacts
• Bridget Kelty, Director of Product Marketing, Wayfair
• Kathleen Kennedy, Chief Strategy Officer, Technology review
• Stephanie Kohn, Senior Brand Manager, SniqueAway
• Tom Kraft, Partner and Creative Director, Weymouth Design
• Frank Ladd, Design Director, Pod Digital Design
• Keith LaFerriere, SVP/Director of UX, Arnold Worldwide
• Nick Laidlaw, Chief Technology Officer, Oasis
• David Lally, Art Director, FuseIdeas
• Albert Liau, Research Associate, Technology Exchange Lab
• Karen Lilla, Global Communications Manager, IBM
• Andrew Macey, VP Digital Media & Strategy, Sapient
• Bryan Maleszyk, Associate Director, Strategy, Isobar US
• Rebecca Marani, Vice President of Interactive Services, Boston Interactive
• Steve McCall, VP, Strategic Marketing, AMP Agency
• Jeff McMahon, CEO, Oasis
• Tamsen McMahon, VP, Digital Strategy, Allen & Gerritsen
• Scott McMillion, Director Digital Analytics, Fidelity Investments
• Mandy Mladenoff, General Manager, Matter Communications
• Sandra Moll, Corporate, Senior Web Manager, Liberty Mutual
• Jeff Moriarty, VP, Digital Products, The Boston Globe and Boston.com
• Frank Mulcahy, Regional Director, Microsoft Advertising
• Charles Murphy, Founder, CEO, Boston Interactive
• Mark Newcomer, Senior Manager, Accenture
• Scott Noonan, Chief Technology Officer, Boston Interactive
• Erik Norwood, Creative Director, Vistaprint
• Amy O'Connor, Sr. Director, Analytics, Nokia
• Kate O'Connor, Interactive Account Executive, Onward Search
• Valeska O'Leary, Director of User Experience, Azigo
• Chris Pape, Executive Creative Director, Genuine
• Will Phipps, VP Connections Planning, DIGITAS
• Chris Pollara, CEO, Convertiv
• Kevin Powers, Response and Lead Management Program Director, IBM
• Rob Rizzo, EVP/Executive Creative Director, DIGITAS
• Eric Rogers, Sr. Account Executive, Specific Media
• Melissa Romig, VP Digital Media Managing Director, Allen & Gerritsen
• Jaclyn Roth, Creative Director, Boston Interactive
• Darrin Samaha, Director of Client Services, Blue Coda Inc.
• Mike Schneider, SVP Director Digital Incubator, allen & gerritsen
• Virginia Seabolt, Sr. UX Strategist, Boston Interactive
• Elliott Seaborn, EVP, Executive Director, Arnold Worldwide
• Liam Shannon, Senior Creative Director, Vistaprint
• Gerard Sullivan, AVP Web Marketing, John Hancock
• Donna Tocci, VP, Group Director, Social Marketing, Digitas
• Brent Turner, CTO / VP of Product Development, MIT
• Adam Vicinus, Managing Partner, Atom Group
• Megan Walsh, Media Planner, AMP Agency
• Jade Watts, VP, Account Director, Media Contacts
• Tiven Weinstock, Director of Sales and Marketing, Velir
• Dean Whitney, CEO, Aericon
• Ashley Williams, Principal, The UX of A
• Carin Willis, President, Hunt & Gather
• John Wolfarth, EVP, Director of Digital Operations, Mullen
• Nate Wolfson, President, Digital Bungalow

Thank you. We are incredibly grateful.
Also, thank you to DLA Piper and DIGITAS, our two meeting hosts, for generously donating your space to us...for a whole day! We appreciate it!
We'll be announcing the finalists later this week, and the winners at the celebration on December 5th. I hope to see you there!