On February 10th, MITX will be hosting Technology and the Retail Transformation with speakers from AisleBuyer, Bain Capital Ventures, BuyWithMe, Clovr Media, CVS, and Newbury Comics. This is one of several posts on technology and retail that we will publish leading up to this exciting event.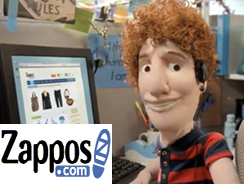 Last November I visited the Zappos headquarters in Henderson, NV, and the combination of reading the "Legend of Zappos" in Tony Hsieh's book Delivering Happiness on the plane and actually seeing the company and its employees in action made for a pretty inspiring experience. The company is fanatical about great service and delivering WOW experiences to their customers, and everything they do supports their mission: from the company policy that all employees (including Hsieh himself) spend time handling customer service calls, to free shipping both ways and their website, which actually shares the direct customer service line at the top of every page.
On this seemingly simple tenet, Zappos has managed to thrive, and one of the most interesting things to examine is what new technologies and innovations they have adopted into their offering. A company this laser-focused on service and pleasing customers must use a note-worthy mix of new marketing tools so they can continue to WOW their customers.
Mobile – Zappos app
Zappos released their iPad app in October of last year, followed by their iPhone app in December. The apps offer a basic, yet enjoyable experience in which consumers can search, browse, read reviews, create a favorites list and purchase merchandise. While basic, the interface is clean and intuitive, and supports their core value of offering great service (24/7 customer service line is front and center on every page).
Rich Media – Videos
Zappos has begun to offer video of their products shot by their very own employees. They've gone the video route on their site, and made it accessible and incredibly helpful to consumers. I may just be preaching to the choir of shoe lovers out there (so bear with me if a leather knee high boot doesn't exactly do it for you) but as nice as a lineup of product photos on the website is, it doesn't guarantee that the What I Wore style black boots I like in the photos won't arrive and look like a reject from Pirates of the Caribbean. While simple, their use of video is a huge help to many consumers.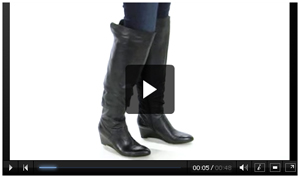 Content - Blogs
If anyone can find a company with more blogs than Zappos, please post them below! They have a whole family of blogs including Zappos Family, Zappos.TV, CEO and COO Blog, Fashion Culture, Rideshop, Comfort, Couture, How To, Housewares, Health and Fitness, Outdoor, Parents, Running, As Seen In, Coach, Golf, Street and Technology. A large cross section of employees at Zappos creates a pretty incredible amount of content on their blogs. They are creating content and video for just about every type of consumer they have, and at the same time adhering to the "Create Fun and a Little Weirdness" value that Zappos holds dear.
The trend I see in all of Zappos's new marketing tools is that they are making new technologies work with their core values. They know their customers and how Zappos fits into people's lives, and they deliver accessible, easy and fun additions to their marketing strategy using blogs, videos and apps. The lesson is that all of these tools and many more are accessible to retailers, but anyone considering implementing them needs to do some soul-searching up front about what makes sense for their business.
Zappos is just one of many retailers who is creative and strategic with their marketing tools. Who else out in the market is doing it right? Are you one of the retailers doing it right, or do you take your loyal business to a retailer who has found the right mix? Comment below, I'd love to hear your thoughts, and maybe find a new place to take some of my e-dollars!
P.S. I hope to see you and anyone you know involved in retail at the Technology and the Retail Transformation event! It's a great opportunity to hear from experts on what's next in retail, and get on track using new technologies to their maximum potential for your retail business. I'll likely be wearing my most recent purchase from Zappos (highlighted in the video above), so come find and berate me for wearing new leather boots in this snow!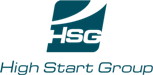 Special thanks to our event sponsor High Start Group!