Guest post by Mike Schneider, Senior Vice President, Director Digital Incubator for Allen & Gerritsen, one of the Top 50 Independent advertising agencies in the US. Follow Mike on Twitter! This is one of several guest posts in the MITX 2011 Perspectives Blog Series. Stay tuned for many more posts by Boston's most influential thought leaders.
Is it already that time of year? I am dusting off my crystal ball and sifting through my tea leaves and looking at last year's predictions, which, according to one of MITX's recent prognosticators, Edward Boches, were either obvious or wrong. I like this time of year. I like when people take a look at what has happened in the past and try to predict the future. The way that the human mind processes events, happenings, experiences, and other ridiculously complex data points and extrapolates meaning beats any model we have developed to date.
A Hell of a Lot of Semantic Disparity
Check-ins, while they have been deemed by some to be boring, rudimentary and innocuous, are not going away any time soon, and in fact have opened a Pandora's box of semantic, one purpose applications. Scan products, log your beers, express your emotions, classify and categorize places. Because it's pretty easy to put an app together, we are going to continue to see a lot of companies with similar ideas releasing this type of app.
Ideally we would work out the semantic standards first, because at some point marketers and analysts are going to start getting pissed off about disparate data. It comes in from multiple streams that they need to "deduplicate" and standardize in order to make it useful. Services are going to start popping up offering data consolidation. If we do not see standards or data aggregation services, it just gives us all the more reason to believe we see a major drop off in competitive, single purpose apps.
In other words, you will see companies stop banking on applications like Gowalla, because the data is incompatible with more popular streams like Foursquare. Seriously, there should be a consortium on data standards for popular activity streams. How awesome would that be? Maybe we will see The International Consortium of Geoplaces led by Wayne Sutton.
Craft Beer
Craft Beer will continue to be delicious and I will continue to turn people on to its virtues. I expect to see a lot more brewers experimenting with blending beers, and even more beer applications popping up. Because distribution channels ensure that every beer is not available nationwide, the biggest tech trend will be "beer seeking," which allows people to find the kinds of beers they like. Expect brew pubs to adopt this technology to keep beer geeks up to date on the latest bottles and drafts. For instance, when Andersen Valley Brewing Company Imperial Boont Amber or Bear Republic Racer X becomes available, I want to know, and I look forward to apps that will tell me.
The Beginning of the End of Serendipity
People like to discover things and share their discoveries. One of the great things about Location Based Services is that tools like Whrrl and Foursquare give you ideas for things to do that are nearby, and, in the case of the former, use technical alchemy to make guesses as to what you will fancy. I call this "manufactured serendipity."
As this technology becomes more sophisticated and as more companies adopt it (Foursquare's CEO's comments seem to indicate they will have it in 2011), there will be more arguments about whether it is a path to us becoming boring. If everyone expects special things to happen and automatically knows all of the secrets of a place before they go there, we will no longer need to explore. That kind of serendipity is killed or is seriously diluted. People are going to argue about whether that is a good thing. Digital will win out.
The Year of Give2Get
The previous prediction may not see the light of day because, even though Foursquare has passed 5 million users and is growing at a rate of 25,000 users a day, it is nowhere near the level of Zynga's latest game, Cityville. Cityville bolted past 20 million users in 11 days. People are complaining more and more about check-in fatigue, and Foursquare CEO Dennis Crowley himself admits that check-ins are boring. The problem is that most specials aren't worth the effort of taking out your phone to check-in and find out if you are going to win something.
Look for more companies to start experimenting with passive check-in. Technologies like Google Latitude and Glympse make it easier to get your free fries with a purchase by allowing you to skip the actual act of checking in.
Tasti D Lite and the Foursquare / Safeway partnerships that happened in 2010 have paved the way for a new kind of loyalty program. I expect to see this trend explode in 2011, but only if giving up your data yields giant rewards that are specific to your interests and shopping behavior.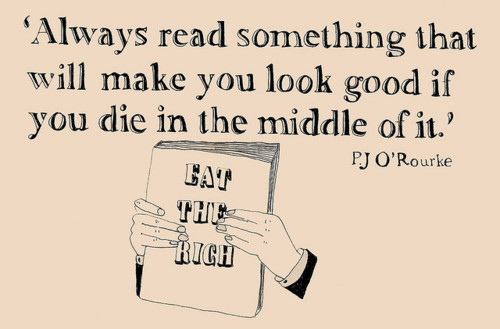 A Book Prediction
Someone will co-write a book called Location Based Marketing for Dummies with Aaron Strout.
Modern Rock
Look forward to new music from Neon Indian, The Shins, Panda Bear, Mogwai, Beth Orton, Iron & Wine, Tape Deck Mountain, Black Lips, Smith Westerns, Beck, Cake, Radiohead, My Morning Jacket, The Go! Team and more.
Content Strategy Matures
There was a lot of talk about content strategy in 2010, and a lot of it was just people trying to get their heads around what the likes of Kristina Halvorson and Margot Bloomstein actually do. Okay, we get it. Now it's time to get down and dirty and answer questions about content effectiveness and thoughtful distribution. Oh, and more companies are going to build studios for video and podcasting than ever before.
These are just a few of the many things I see happening in 2011. What are your thoughts?
Did you just discover this series? Don't worry! You can check out our last post, by Janet Muto, here!