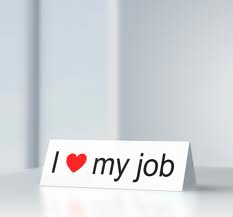 Week one--done. I've reached the end of my first week as the new President of MITX. Wow! There's a lot to learn and so much to do. One thing is for sure, MITX is an amazing organization.
I'd say it was a successful week. After setting up my phone and learning to use the printer, I've gotten to dig into what's going on here. MITX serves its members in many ways: educational events, awards programs (the MITX Interactive Awards are this Thursday!), and networking socials. Each program is thoughtfully put together, every time tracking back to our mission to connect and advance our industry in Massachusetts. No easy feat!
I've gotten to spend time with the staff – a dedicated, enthusiastic and smart group of people who have survived an insane number of questions from me. I've also met some of our wonderful members who are passionate about our industry and building our community like Kirsten Chambers at the British Consulate-General (Have you met her? You should!) or Lisa Desisto at Boston.com (everyone knows Lisa right?). And our amazing Board of Directors who gives so much of their considerable brainpower to help make MITX great. It's beyond words what they do for this organization and these are people who have intense day jobs too!
Outgoing President Kiki Mills was an absolute star helping me get my bearings; we are all going to miss her. Although we are secretly jealous that she is going to SF without us and will fortunately miss winter here. Whoops, I guess it's not a secret anymore…
If week one is any indication, I am in for a great adventure – I see MITX growing and innovating a lot over the next years. It's my goal, of course, to help it scale and innovate, but I feel even more excited about the prospects of what's to come now that I'm on the inside.
If you're reading this blog, you probably care about what's new and what's next in marketing and technology; you've probably also had something to do with MITX in the past. That makes you my customer and as any good business leader will say, that also makes you my boss. So tell me, how can I help you? What can we do better? My ears are wide open to hear from you. Leave me ideas or feedback below or feel free to email me directly at debi@mitx.org.