Competitive Women at Work: From Fighting to Uniting
Speakers: Katherine Crowley and Kathi Elster
Executive coach Katherine Crowley and psychotherapist Kathi Elster are the authors of Working for You Isn't Working for Me, and Working with You is Killing Me. With their company, K Squared Enterprises, the dynamic pair works with employees of all kinds at national and international companies, to give people the skills to build better work relationships.
Crowley and Elster gave a compelling presentation at the 2010 Women's Leadership Forum, on October 28at the Microsoft New England Research and Development Center. The premise of the talk was simple: "women," they explained, "naturally want to get together, and have good relationships at work." However, competitive women in the workplace often behave in ways that are damaging to their female coworkers. Elster's background as a psychotherapist lent a scientific edge that made this information particularly accessible, relatable, and most importantly, amendable.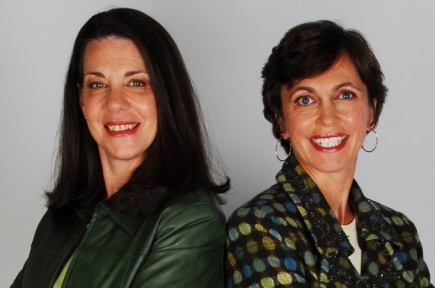 According to neuroscience, there are some significant differences in the brain composition of women and men that have a substantial impact on communication styles. Crowley and Elster highlighted these points, as they apply to the workplace. In comparison to men, women:
Have more connectivity between the left and right halves of the brain, blurring the line between feeling and rational thought.
More dopamine in the language chamber of their brains—it feels good to communicate.
Are better at detecting verbal cues.
Have better memories for spoken word.
Have a harder time moving on from bad situations.
Remember stressful events better and often turn to other women in stressful situations.
Use language, rather than physical force, as their biggest tool and weapon.
Ambition can lead to healthy competition, but Crowley and Elster focused their talk on the dark side: covert competition, in which women either purposefully or unintentionally harm other women as they strive for success at the expense of others. Women are extremely sensitive to non-verbal cues, and are hurt more deeply and for longer periods of time than men are. If you are attacked with one of the following small, but significant non-verbal cues, it may be a sign that a women in your workplace is competing with you:
Eye roll
Dismissive look
Sigh
Disapproving glance
Averting eye contact
Whispering
Fake smile
Up-and-down scan
Check out Part 2 of this event recap to find out about four types of competitive women, and how to deal with them at work!