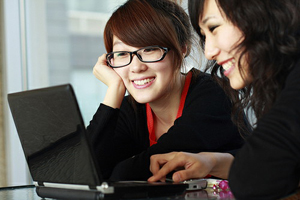 For those of us who browse the Internet for information every day, online education is probably not an unfamiliar concept. Although some people are no longer in school, most continue to consume information to better adapt to a rapidly changing work environment. Free tutorials, video classes, RSS subscriptions, and educational webinars are classic examples of online learning.
Besides receiving education, people also search for reliable information for decision-making. Websites that provide useful content are better online educators and tend to be more trust-worthy, which might acquire customers more effectively than competitor websites. In other words, as more people invest in online education, businesses that leverage this demand—by becoming resourceful educators—are likely to achieve online marketing success.
HubSpot, an online marketing software company, exemplifies resourceful online educators. Inbound Marketing University, HubSpot's free marketing training and certification program, offers online marketing video classes to educate its potential customers. Besides providing online education for professionals to strengthen their online marketing skills, HubSpot also developed classroom materials on online marketing for students and professors seeking formal curriculums. By helping professionals and students understand the business value of providing online education, HubSpot also incentivizes prospects to harness that value by using its tools.
There is much to learn for anyone seeking to climb their career ladders, and continuous learning helps enrich people's perspectives and strengthen skills. Online education is an effective means of realizing continuous learning, and online educators—organizations and individuals alike—are likely to accrue impact through resource sharing.