Do you know what your company looks like to job-seekers? This Friday,
MITX
and
Hollister
are teaming up to bring you
T
he Necessity of Branding for Talent Acquisition and Retention
to delve into just how critical it is to create a distinctive and attractive company brand to obtain fresh talent in the competitive Boston job market.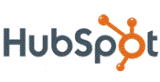 MITX member,
HubSpot
, while acclaimed for their superb inbound-marketing tools, has also become pretty well-known in the industry for
their strong company culture and brand
. It's no secret that HubSpot's been thriving - Inbound marketer
Rebecca Corliss
takes a moment out of her busy day to share with us her insight on the role branding has played in the exponential
growth
of their talented company.

MITX: What 3 words would you use to describe the culture at HubSpot?
R.C: Energetic, intelligent and fun!
MITX: What got that culture going/where did it come from? How is it perpetuated?
R.C: The culture stems from the personalities of
the folks who started the company
, and it's perpetuated by those who come on board. One HubSpot statistic that I love is "
Everyone's #1 favorite thing about HubSpot is the other HubSpotters.
" When you like each other (and play ping pong with each other), you work harder too!
MITX: What role has the HubSpot brand played in making the company a success? (in terms of attracting fresh talent, or building and shaping dynamic teams)
R.C: The best of the best talent want to work in a place that is fun and where hard work is rewarded. For example. HubSpot's
"no policy" vacation policy
is a unique privilege that catches the eye of some of the best engineers, sales reps and marketers.
When a talented person has three offers on the table, we want them to pick HubSpot.
MITX: What would you like to hear discussed at the event?
R.C: I'd love to hear about more techniques companies have used to differentiate themselves and bring in great talent!
______________________________________________________
Special thanks to Rebecca for providing us some food for thought.
Be sure to check out her blog!
Do you have company branding pointers you'd like to share?
Leave us your comments!
Questions on how your company can brand itself even better?
Attend the discussion this Friday!