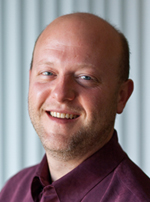 Congratulations to Jeremy Allaire, CEO of Brightcove and 2010 inductee to the Innovation Hall of Fame!
MITX is happy to announce Jeremy will be receiving the Innovation Award at the MITX Technology Awards on June 2nd at the Boston Marriott Copley Place in Boston, MA.
For those who don't know Jeremy- he founded Brightcove in early 2004 with a vision for transforming television with Internet. He is now Chairman & CEO, leading the company's technology, marketing and business development strategy. Jeremy also worked as a technologist and entrepreneur-in-residence for General Catalyst, as Chief Technology Officer of Macromedia, and as co-founder and Chief Technology Officer of Allaire Corporation.
We had a chance to chat with Jeremy earlier this week about being selected for this honor. We also got insight into Brightcove, its future, his experiences with MITX, and a little advice for entrepreneurs!
MITX: Many impressive and well-respected people were nominated for the Innovation Award; how do you feel being the one chosen to be inducted into the Innovation Hall of Fame?
JA: Very happy, excited and honored! It wasn't even a possibility that occurred to me, but it is really great. I've loved working on Internet business and technology in the Boston area and it's great that this award exists. I'm honored to be part of this [Hall of Fame] group.
MITX: What do the Technology Awards do for the industry?
JA: These awards, and the broader mission of MITX, foster awareness for software, Internet and the digital media space in Boston. It's critical that these forums exist to build connections in the industry and celebrate the accomplishments.
MITX: Why did you choose Cambridge, MA as the location of Brightcove's office?
JA: My family is in the Boston area, but more specifically, when we got started in 2004 we wanted to build a company that attracted technology, engineering, marketing and other talent and Kendall Square in Cambridge was really coming into its own. It really has become a vibrant community that attracts great talent.
MITX: How has Brightcove's vision evolved since the company was founded?
JA: While our vision has grown since 2004 when conceptualizing Brightcove - it has stayed constant at its core. We saw video becoming as ubiquitous and pervasive as text on the web. Every organization would use video to educate, inform and entertain.
I did think it would happen faster, though. It has taken longer for devices to be created and for broadband to grow. I also had a vision for independent producers to be able to reach consumers, and that part of the vision has been slower than expected, as well.
But marketing companies of all types and sizes are using video to market on the web, and we are seeing our core vision of pervasiveness coming true which is great to see.
MITX: 2009 was a big year for Brightcove; can you talk about some of the highlights?
JA: 2009 was a hard year for many companies. Brightcove's revenue grew 50% YOY and we doubled our customer base, so it was a great year given those circumstances. Having that kind of growth and achievement in the face of recession was a gratifying achievement.
Brightcove expanded internationally - launching products in Japan, opening a new operation in Spain, and we are on the verge of launching in new European countries. We see our business as a global business, so 2009 was a great year in that sense.
We had a major product release in November, Brightcove Express, which was very well received. It makes our product available to broader market and it is really taking off.
We are supporting video on mobile and handheld platforms, including the iPad. The mobile focus is a big one, and we're excited about that new capability.
MITX: What can we expect to see from Brightcove in the next year?
JA: Big product enhancements!
We just closed $12 million in a series D financing, and a lot of product investments are happening at Brightcove. Mobile, handheld devices, TV and web - video content is going to be consumed in all these different contexts and we are taking on more in all these areas. We are also focusing on video advertising solutions and video quality for viewers.
We also will continue the international expansion -opening more offices in more regions throughout the world which you will hear more about over the next few months.
MITX: Brightcove has been a part of the MITX community for several years, what is the most valuable thing you've gained from it?
JA: Many things: access to topical and relevant MITX events, industry learning, networking opportunities - we have met people who have gone on to work with/for us at MITX events, opportunities to judge for awards - which was a great experience, recognition through the awards programs - for both Brightcove and some of our customers.
MITX: What advice do you have for entrepreneurs who are just starting out or for young startups that are looking to establish themselves in Boston?
JA: An enormous amount of great talent lives in the Boston area. Spend time networking and immersing yourself in the community. I did hire people from my previous company, but I hired more from the people I met during networking.
Startups are built on the talent you hire, so invest time in meeting the exceptionally talented ones. It may be tempting to just hire your friends, but you need to meet a lot of people and the venture community, user groups, and industry events are a great environment to do that.
MITX: What is the best piece of advice you were every given?
JA: Hire slow, fire fast.
Buy your tickets now so you don't miss out on seeing Jeremy at the MITX Technology Awards ceremony on June 2nd!
We will also be covering 2010 Lifetime Achievement Award winner, Bill Bulkeley, in a future blog post, so stay tuned!