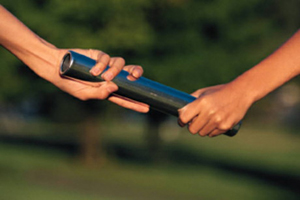 We're really excited to announce the nominations for the inaugural MITX Future Leaders Group.
The Future Leaders Group (FLG) is the brainchild of MITX founder Michael Barron, who wanted to find a way for MITX to help cultivate the next generation of leaders here in Massachusetts. The FLG will consist of six leaders, designated annually, who will have access and exposure to MITX events and education; networking opportunities with MITX members; as well as direct engagement with the MITX Board of Directors. The group will provide the MITX Board with an understanding of current technology trends, pop culture, consumer behavior and new ideas.
Nominations were solicited from the MITX Board of Directors. The Future Leaders Group Committee is being chaired by none other than serial entrepreneur, word of mouth marketing pioneer and MITX Board member, Dave Balter, Founder & CEO of BzzAgent. According to his blog post on the Future Leaders Group, Dave wants to hear from those of you who know these nominees, telling him who should be one of the final six Leaders.
Individuals must have exhibited leadership qualities; be in the beginning stages of their career; have a focus on new media; and be eager, motivated and entrepreneurial in spirit. The FLG Board Committee will determine the inaugural group of leaders based on submitted applications.
Congratulations to our 23 nominees! In alphabetical order, here they are:
Tyler Bahl, Carat
Brian Balfour, Viximo
Justin Cannon, Lingt
Taylor Chartier, BzzAgent
Erik Finn Larson, Eons
Stuart Foster, Mullen
David Gallant, HubSpot
Jason Jacobs, FitnessKeeper
Cort Johnson, DartBoston
Ashrit Kamireddi, TripAdvisor
Meghan Kennedy, PricewaterhouseCoopers
Matt Lauzon, Gemvara
Jay Meattle, Shareaholic
Andrew Paradise, Aisle Buyer
Christine Petersen, Mullen
Seth Priebatsch,SCVNGR
Kyle Psaty, BostInnovation
James Reinhart, ThredUp
Ali Robbins,Tuck MBA Student
Raj Suri, elacarte
Rob Toof, ProctorCam
Matt Witheiler, Flybridge Capital
Wan-Li Zhu, Fairhaven Capital
Our six leaders for 2010 will be announced on March 31, 2010. Who do you think should win, and why -- let us know by commenting here.