Join us on December first for our MITX Design Summit: Design, Technology, and the Consumer Experience. To spark conversation, Daniel Ostrower, member of the Design Summit advisory board, wrote a blog on innovation and design thinking. Register for the Design Summit here.
Daniel Ostrower (@dostrower) is the CEO of Altitude, an award-winning innovation and design firm. As CEO, Dan is responsible for architecting an innovation offering that provides deep and lasting value for Altitude's clients and for building an organization in which the most talented innovators will thrive.
In September of this year, Design Thinking graced the cover of Harvard Business Review. The importance of the content in the articles didn't make this event important. Rather, it was the symbolism that was critical. Essentially, HBR was saying that Design Thinking had arrived as a business problem solving discipline.
By now, the process of Design Thinking is well understood. Its principles clearly articulated in books, training courses, magazines, and on-line. Yet, Altitude's experience innovating with organizations for the last 20+ years demonstrates that even when Design Thinking is practiced well, and even when it produces "great ideas", there's no guarantee of success. Great ideas still die inside organizations all the time. Why?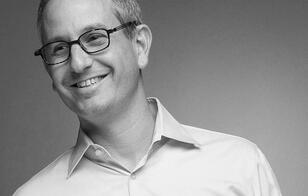 More often than not it's because Design Thinking is practiced as a pure discipline and is not adapted to the organization. The Design Thinking process itself needs to be designed for its context of execution. If not, no matter how intellectually pure its results, it will fail to influence the people in the organization who truly matter.
The key to customizing Design Thinking is to determine the organization's Innovation Identity: its personality for making innovation decisions. This Identity holds the code for adapting the Design Thinking process.
We've identified three different Innovation Identities and have briefly described them, as well as a few pointers on how Design Thinking should be adapted for them, below. Once you know which type you are in, you can adjust the Design Thinking process to increase the chance of innovation success.
1. Consensus Driven: This group relies heavily on the strength of its team to make decisions. Each player must see potential in an idea for it to move forward. Decisions about ideas are made through a series of conversations, each one tailored specifically to the needs of a particular audience. Being able to persuade by understanding their concerns is critical. Project leaders need to closely examine the motivations of the individuals making the decisions and account for an extended final stage in order to achieve buy in.
2. Data Driven: The organizations in this group emphasize quantitative analysis in order to mitigate risk. Since innovation is inherently risky, that can make it challenging to embark upon new projects with uncertain outcomes. When discussing an idea, people inside these organizations are looking for evidence of its future success. The innovation project leader's goal is to demonstrate innovation as a calculated and thoughtful risk. Tools like quantitative validation, adoption rates, projections, and case studies need to be factored into the Design Thinking process. And data-driven organizations often prefer a "stage gate" approach, in which initiatives prove themselves by passing certain criteria before moving to a level of more detailed execution.
3. Vision Driven: Companies in this group are fueled by passion and conviction more than anything else. To move forward on an idea, it is important to inspire leadership by showing how their vision can be brought to life in a new, more powerful way. Design Thinking in a vision-driven organization requires integrating an intimate understanding of the brand and what has emotional resonance. Finding ways for decision makers to experience or touch the idea and to get emotionally engaged with it—through models, demonstrations, or walkthroughs—can be highly effective in aligning the idea to the organization's vision of success.
The growing acceptance of Design Thinking is a huge step forward for corporate innovation. As you work to adopt Design Thinking as a core capability, remember that it will need to be adapted based on your company's Innovation Identity. Doing so will increase the chances that you meet your innovation goals. Good luck.
To learn more about Innovation Identity, download Altitude's white paper.