This month we are sharing a few guest blog posts about company culture. In this post, Dan Adams, CEO of New England Network Solutions (NENS) explains the process of re-inventing their company culture and the overall outcomes.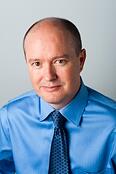 Dan Adams, CEO of New England Network Solutions (NENS), is a southern California native turned New England transplant. Dan is a serial entrepreneur who ran his first retail operation at the age of 14. A Berkley School of Music graduate makes him a musician - gone techie - gone business owner who cannot go a day without appreciating all the meticulous patterns that life unfolds. @4NENS
We boast about providing IT services to the Boston area for over 20 years, but looking back I wasn't always as proud. For years our culture was undefined and weak, though everything was business as usual. Most days it felt like I was living Groundhog Day.
Don't get me wrong, we had reliable and hardworking employees working for us and loyal clients. Our technical skills were not the problem. We were a group of capable people, but we were not a company. We needed to be able to serve as a cohesive unit and we weren't.
Over the years we periodically grew and shrunk. It became quickly evident that we did not have clear company values. Something had to change and it was up to us to propel that change.
In turn, we defined our goals and set up systems to ensure we delivered quality and standardized IT services. At first there was great improvement. The low hanging fruit was everywhere and we were devouring it.
But not all was smooth, some of our employees we missing the message and some were only willing to comply when it was convenient. Great process and systems mean nothing if you do not conform to them.
We devised a plan, one that included regular meetings with open communication and training on our six distinct values. Everyone read Raving Fans, Finding Happiness and eMyth to help them understand the goals. Opening the communication lines allowed for both parties to be heard.
Additionally, we worked to foster internal relationship building. Our small size allows us to gather frequently for lunch as a team. Our company outings include baseball games, ice cream socials, and comedy club nights and often include families. We also encourage a flexible workplace for parents to participate in their child's activities. We celebrate birthdays and anniversaries too.
The hardest part was pushing forth with our plans when facing adversity. It was essential that we always kept the big picture in mind and continue to repeat our processes until they were habits.
At times I felt it would be easier to start a whole new company, but that would not be right. We knew many of our employees were compassionate and reasonable. But some were truly not a fit, which meant they move on to other opportunities. The clear solutions were not easy, but they were simple.
We did not know it at the time, but it would take three years to achieve the shift. We call it living by the spirit of the law, rather than the letter.

Now when you walk into our office you can feel it in the air. The word is synergy. Everyone is working together to serve clients and enjoy our workplace. Nobody gets left behind and everyone is appreciated, both personally and professionally.
So what was it in the end that re-invented our culture? It was a process that included: defining our values and goals, enacting the plan to achieve it and embodying those values as leaders. After years of unrelenting and deliberate focus and patience, the rest of the team to finally got it.
Our take away, there are no shortcuts. There is a price to be paid and if you are willing to pay it; the result is yours. In our case it took humility and open mindedness from every person to make it happen. We are so grateful for it, because we can honestly say we are proud of our culture today.