Excited to share another mobile guest blog post with you. This post, written by Kathy Pattison, Senior Vice President of Marketing at Fiksu discusses the important role media plays in all mobile marketing strategies.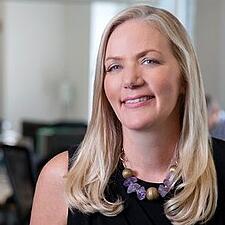 In her role as Senior Vice President of Marketing at Fiksu, Kathy is responsible for driving thought leadership and market expansion in the mobile ad tech space, overseeing communications, branding, product marketing, and marketing program functions. Her years of experience in the high-growth stages of companies have proven invaluable, both in guiding Fiksu to its current position as an industry leader and shaping the company's growth in the years to come. https://twitter.com/kathypattison
If there's one constant of mobile marketing, it's that there are no constants. Take, for instance, paid media channels. There's a seemingly endless and constantly growing array of them, and because of the mercurial preferences of mobile's millions of users, the effectiveness of any individual traffic source in bringing in the right audience changes frequently. A reliable option today might prove unproductive tomorrow. And so for marketers, the problem lies not only in identifying the right source at the onset of a campaign, but in pinpointing when the inevitable falloff happens.
There are hundreds of available traffic channels—from smaller specialty ad networks to massive social networks—which mobile marketers can use to advertise. Of them, as few as ten or fifteen might be effective, but it's not the same ten of fifteen for everyone. Figuring out which perform best for a particular campaign requires a fair bit of analytic effort, including extensive testing, examining returns to root out successes, and ultimately directing more spend towards the best-performing sources.
Once narrowed down, though, the fun isn't over. Even the most lucrative traffic source can lose its luster for any number of reasons. New traffic sources might pop up and steal eyeballs. Costs change. Users who were interested in a campaign have already taken action, and those who weren't are unlikely to be spurred forwarded by the same, repeated advertisement. Many marketers lack the expertise to stay on top of these fluctuations, and the result is inefficient or even obsolete campaigns, which then begs the question, how can marketers avoid just throwing money away?
The answer is employing programmatic technology that tracks marketing data in real time in order to optimize advertising investments towards sources that generate the most efficient results. Simple, right?
Not exactly. It's easier said then done: the complexities include dozens of independent variables, including contextual, behavioral, and demographic data, along with the need to constantly update creatives to avoid stagnation—for each and every traffic source. Unsurprisingly, mistakes are typically made early and often.
And that is where partnering with an outside expert comes in. Even marketers who are aware they need to be taking a programmatic approach to their campaigns often lack the tools and the expertise to do so in-house. An outside resource with the tracking and optimization technology needed to get the most out of mobile advertising can be the difference in runaway mobile success and failure. It's the closest thing mobile has to a constant.
Learn more about this mistake and others in our ebook, The Top 5 Mobile Marketing Mistakes and How to Avoid Them.