We have another great eCommerce post for you from Benjamin Barr, Product Marketing and AdTech Lead at Ve Interactive. In this post Benjamin puts your eCommerce IQ to the test. Looking to boost your eCommerce IQ? Don't miss the 2015 MITX eCommerce Summit on March 3rd.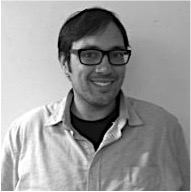 Benjamin Barr is the Product Marketing and AdTech Lead at Ve Interactive, the leader in driving and maximizing quality traffic for eCommerce websites. As Product Marketer, Ben is responsible for positioning Ve's industry-leading marketing and adtech apps in the US marketplace, and giving eCommerce sites worldwide the tools and analytics they need to ensure highly-qualified traffic and the highest conversion rates. Before Ve, Ben held a variety of positions in the eCommerce space, and has done web development work for the Finance, Education and Insurance industries. A Boston-native, Ben attended the University of Hartford, studying Web Design and Technical Writing, and is a member of Sigma Nu fraternity. He is a drummer, and is very active in Boston's local music scene. Follow Ve Interactive on Twitter. Follow Ben on Linkedin and Twitter.
Having a high eCommerce IQ means knowing every detail about your customer, your product, and your user experience. In an industry with saturation in every vertical, optimization through empathy and analytics is the only way to get the competitive edge. Do you know your customer's journey on your website? Roughly 70% of your customers are leaving your site without converting – do you know why? More importantly – do you know how to re-engage them? Every customer leaves a trail of useful data each time they visit your site. Knowing this data, and leveraging it to drive online conversion is called your eCommerce IQ.
Know Your Customer
Understanding your audience is everything. It's the time-honored advice that applies to every successful business. On a website, you can't see your customer, but you can see all the bread crumbs of data they leave behind. In a typical checkout process, a customer can leave all kinds of useful information – gender, age, location, career and income bracket - just to name a few. Offering different messaging and incentives based on customer data is a great way to engage a customer who is more sophisticated than ever.
Does your fashion site cater mostly to women? Offer your standard branded engagement messaging for the ladies, and remind the gentlemen that their wives would look great in those shoes they have been looking at online.

Notice that a guy in Boston is looking at your Punta Cana vacation package? Put that beautiful beach sunset he is dreaming about right in front of him – he's sick of the snow, I assure you.
Every piece of data is an opportunity to engage and convert the customer.
Know Your Product
If you are running an eCommerce site, and reading this article, you know a lot about what you are selling. Retail, Travel, Software, Financing, Education – all of these things are sold online. You don't need me to tell you about your product – but a strong eCommerce IQ could take you even further. With insight into conversions and abandonments at a product level, you can increase conversions across your entire product portfolio.
Sure, your golf balls and tees are selling consistently, but your new pro line of clubs has an abandonment rate of almost 95%, and that's where the big money is! Maybe you could incentivize customers to buy the clubs by adding more detailed product information, or by throwing in the balls for free.
By identifying your problem areas, you can gain a whole new level of insight and granularity into your product portfolio, and generate the most interest in every product.
Know Your User Experience
They call it a customer journey, but you want the journey to be as pleasant and direct as possible. You want to make it simple for your customer to go from desire (hey, I want this!) to purchase (hey, I own this!). With 70% of customers leaving during the purchase process, it's pretty clear that making the journey as quick and easy as possible is key to boosting conversions. Increasing your eCommerce IQ means increasing your insight into your user experience, and where customers are dropping off most frequently. Tracking this by page is good. Tracking it by element is better.
Say, for example, the majority of your customers are abandoning right before choosing a color for that new hat. Maybe you don't currently stock the color that people want, or maybe you should make a default decision for them.

Do you notice that customers are abandoning more frequently on the cart page than the checkout page? Skip the cart entirely, and go right from product selection to checkout.

Are users hesitant to leave a certain piece of information on your sign-up funnel? Try removing it, making it optional, or reassuring them that their data is safe.
Once you know where users are leaving, you can start identifying how you can make them stay.
Know Your Conversion Drivers
There are a number of ways to maximize online conversions – Drive highly-qualified traffic to your site, send targeted messaging during and after the customer is on your site, retarget users with the products they were looking at after they abandon, etc. Great! But chances are you're paying too much for it. You have one company doing your prospecting, another re-engaging on-site, a third sending branded emails, and a fourth handling your display retargeting. If more than one of these services fires for any given customer, you are paying two, three or four times for one conversion, and you don't have to.
Someone with a high eCommerce IQ might consider consolidating all of these services onto one platform. If you have one company handling all of your display advertising and web marketing, you not only provide a more consistent message, you also consolidate all of your efforts into one budget. Just like your customer, you want to get the best deal, and you want to find it the easiest way possible.
Increase Your eCommerce IQ
What is it in our brains that finally tells our fingers to move the mouse and click "submit" on that final checkout page? What impulse tells us that this product is something we want – something we need – and that we aren't going to find a better deal anywhere else? You can't go inside someone's mind and convince them to pull the trigger, but by increasing your eCommerce IQ and making informed decisions about your site, you can do everything in your power to make their decision as easy as possible.