As we wrap up our eCommerce theme this month (can you believe it's almost July?!) we have a few more great posts to share. Today we have a guest blog by Melissa McClay, Marketing Manager at Evergage. Melissa shares the importance of personalization for eCommerce websites and provides a few great ways to get started.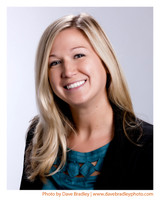 Melissa is a passionate marketing professional, recently joining Evergage as Marketing Manager. Prior to joining Evergage, she worked at eBay Enterprise (formally e-Dialog), focusing on both strategy and execution of marketing programs, communications, and events.
The importance of driving traffic to your website goes without saying, but what are marketers doing once a visitor arrives on their site? Many sites are static meaning that every visitor has the same, one-size-fits-all experience, no matter who they are, where they came from or what they have clicked on. Marketers have been focused on getting people to their website – think of all that money spent on email, display and search to succeed this goal. But now it's time to think about what they're doing once a person visits a website. How can you create a better customer experience and help people reach their goals?
When I walk into a store, a salesperson will most likely approach me, ask me what I am looking for, my preferences, and ask me if I need help with anything. If I told them that I was interested in buying a product today, they would immediately cater to my needs and show me my options. If my needs were met, I would most likely walk out the door with the product that I was looking for.
So my question is simple: why should shopping on a website be any different? With the variety of products, colors, sizes etc. – your website should be acting like an in-store sales rep. You can personalize the experience based off of where visitors came from, what they've searched for, what products they've viewed, how many times they've visited your site, how much they've spent in the past and so on. Thanks to technology, creating this seamless and relevant customer experience isn't as hard as you think.
Here are some great, easier-than-you-think steps that you can implement on your site, that allows your site to be your best salesperson.
1. Welcome visitors, even if they are anonymous
The chances of not being welcomed as you walk into a store are slim to none. You can start creating a better experience for your customers by simply adding a Welcome or Welcome Back message to your website. This message can be used to greet visitors that can include a search bar, email capture signup, relevant information, promos and sales, and more. In addition, Welcome Back messages can show past viewed products, categories of interest, items in cart and more.
In this example, Gardener's Supply Company welcomes first time visitors, and they know right away if the visitor is an international shopper, so they are quickly building a relationship with these visitors by presenting them relevant information such as shipping information
2. Change your homepage based on each visitor
When I return to a store, I hope the sales manager remembers me, so I don't have to share my preferences again! With real-time web personalization, you are able to change your homepage for each visitor, and you can be as subtle as you like.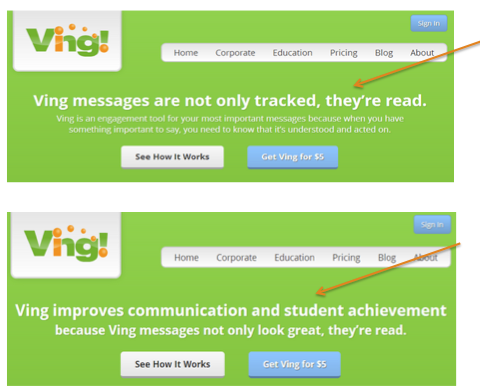 Ving uses this feature perfectly and even though it is just a slight change, each visitor knows that they remembered. Once again, this is a great way to further build on your initial relationship, and this will increase the chance of the visitor converting.
3. Everyone deserves a Second Chance!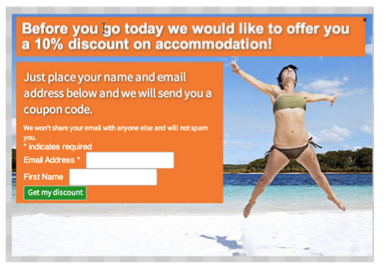 When I'm not sure if I'm ready to make a purchase in-store, an incentive or special offer might help me make up my mind. Your site should be no different and your goal is to increase revenue. When a visitor is leaving, present them a Second Chance message that helps guide them to conversion before they leave to go to a competitor's site.
Nomads has a Second Chance message, that through a combination of inactivity and mouse cursor movement before the user becomes inactive, is able to predict when someone might be leaving the page. This way you will be able to offer relevant content, and keep them on the page.
It's a no brainer that personalization works. Great companies like Publishers Clearing House saw a 36% lift in online visitor engagement, and Compete saw a 26% lift in client retention. Shouldn't your website be your best sales associate?