Continuing with our Mobile theme this month we have a post from Natalie Orphanos, Marketing Specialist at MobileAware. Natalie talks about the lack of apps for mobile phone customer service and support and how a gateway strategy would be key.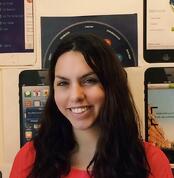 Natalie Orphanos is a Marketing Specialist at MobileAware, an international technology company that creates app-centered CRM solutions for mobile network operators. The company was recently honored at the Industry Software Awards for its work with a UK operator. You can connect with Natalie @MobileAware on Twitter.
We are living in the age of mobile, with smartphone usage surpassing all other types of digital technology consumption. In 2013, about 89% of time spent using smartphones was spent on an app. There are over one million apps available and over 100 billion app downloads across the different app stores. The leaders in digital, such as Apple, Google and Amazon, have recognized the significance of mobile and have anchored their strategies around it.
So when we need customer service and support from our mobile phone providers, why are we still calling the 800 number? Shouldn't there be an app for that too?
The truth is there probably is an app for that, but consumers have not adopted it. Many subscribers do not realize that their providers have an app, and if they do know it, then the app lacks the functionality or usability that makes it valuable. Because of this, customers gravitate towards the dozens of other channels—stores, online, email, call centers, IVR, chat, social networks—to interact with their service providers, causing much confusion and leading instead to a disconnect.
To counter this disconnect, mobile network operators must harness these multiple channels and integrate them into a single smartphone-mediated experience: a gateway app. The key to a successful gateway app, one that consumers will adopt for all of their service and sales needs, can be broken down into two phases: developing a killer user experience and layering in enablers to further replace those inefficient channels mentioned earlier.
User experience is a fundamental component of any app, but a surprising number of customer care apps neglect to deliver features that consumers find both beneficial and essential. Users demand an app that will give them a fast and intuitive experience from beginning to end. Customers want to be able to complete their desired tasks, from viewing their usage and paying their bill to checking their coverage and adding accessories or new services to their plan. Too few apps give consumers the control they want to complete even the most basic tasks. Moreover, usability is a huge factor in this experience. If an app is constantly breaking down or degrading to a non-mobile optimized version, consumers will have no inclination to continue using it. By delivering an app through which users can effectively manage their account, network providers can encourage customers to utilize the app and employ it for activities beyond basic service needs, such as researching new devices and purchasing additional plans.
Once an amazing user experience is set up, mobile network operators can introduce enablers that bring those other channels together, establishing a one-stop shop for all customers. For example, push notifications delivered via the app can be used to let customers know when their bill is ready or when their contract is due for renewal, as opposed to an email or SMS notification. By touching a push notification, users will be directed to the app where they can complete these tasks. Another example of an enabler is live chat. This capability gives users the option to speak with a live representative concerning a question or issue or even to be connected to an agent in a voice call through the app. This would eliminate the need to call a service center. These enablers allow users to get support the way they choose and when they choose, but they can access them through a single-device app experience.
This convenience, usability and functionality will be the driving factors in making any app a customer gateway. Because the app has become the focal channel for users, they are more likely to take advantage of other services in the app, such as mobile commerce aggregation, other communications services and personal cloud storage, opening more sources of revenue for the operator.
Only by adapting their service strategies to the mobile landscape can network operators be serious contenders in the age of the app and enjoy the kind of success that other digital titans have been relishing for years. Their apps should be at the forefront of utility apps and by adopting a gateway app strategy, that potential can be achieved.