Continuing with our April Data & Analytics theme we have a post from Pawan Deshpande, Founder and CEO of Curata. Pawan highlights the key metrics that matter in terms of content curation and why. Interested in guest blogging? E-mail taylor [at] mitx [dot] org.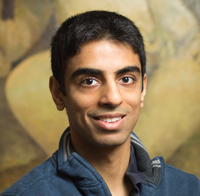 Pawan Deshpande is the founder and CEO of Curata. Pawan is responsible for the company's vision, management and advanced development initiatives. His work at Curata has been recognized through the 2010 Boston Business Journal's 40 under 40 Award, and through the Massachusetts Technology Leadership Council's 2012 Sales & Marketing Technology of the Year Award. Pawan has held software engineering positions at Microsoft, Google and other startups where he was awarded patents in social networking and machine transliteration areas. Twitter: @TweetsFromPawan
Most content marketers rely on analytics such as page traffic, visitors, and shares - the same metrics they'd use for any other online marketing campaign. But content curation is a little different. It leverages third-party content from other sources, so audience behavior is not the same as a run-of-the-mill online marketing campaign that focuses on a brand's voice.
Here, we explore two key places (websites and newsletters) where you may present curated content, as well as the metrics that are especially relevant to these channels.
Site Analytics: A brand's own website is perhaps the most obvious place to publish curated content. This might be a blog that showcases a mix of original and curated content or it could be a branded web portal.
Don't get hung up on total site visits or the number of comments. Successful curators typically focus on a single topic for a targeted audience. So if you have a very niche topic, you might only get a few hundred visitors every day, but will be producing excellent curated information to support those readers' goals. Even high-quality curation may not get as many comments as created content because readers may comment on the original piece.
Here are the metrics you should examine instead:
Page View Trends & Visitor Growth: To determine if your site is attracting a larger audience month over month (and we hope it is), track traffic growth month over month in Google Analytics for page views and visitors.

Frequency & Recency: Is your audience coming back to your site? Or are your visitors clicking over to a third-party site, never to be seen again? Google Analytics' Frequency & Recency page will tell you.
Email Newsletters: Email is a great way to distribute curated content, because it serves as a push mechanism to get people to keep coming back to your site long after they visited. Popular curated newsletters include those from FierceMarkets and SmartBrief. Email open rates can be misleading (for instance, if someone has images disabled), so focus on these metrics instead:
List Growth: This is one of the most important metrics to watch. A steady growth in subscribers shows that people visiting your site find your curated content valuable enough that they want the content pushed to them via email.

Opt-outs & Unsubscribes: If you find that many of your subscribers are leaving, then you have a few options: email them less often (perhaps change from daily to weekly distribution), segment your list by topic (so content is more relevant to each individual), pay more attention to the content you are curating (are you being too self-promotional?), or be more consistent (if you're curating sporadically, this can damage readers' trust).

Click Through Rate: If you find that readers are clicking through to your curated content, then the assumption is that they find it relevant, timely, and valuable. Still, a low click-through rate can be deceiving, because many readers get value by skimming headlines without clicking through.
While most high-level metrics remain the same between content marketing and content curation, there are a few metrics that matter less to curators given the nature of their content. I hope this quick overview of those metrics has been helpful. However, if there are other metrics you track, please leave a comment below.
If you're looking for more enlightenment on content marketing and content curation strategies and best practices, download Curata's latest eBook, The 4 Steps to Content Marketing Enlightenment or get a free demo of Curata.