Today we are wrapping up our UX and Design theme for the month of March with a post from Adam Gesuero, Creative Director at Image Conscious Studios. Adam writes about looking at web design through the perspective of your brands in order to create a better experience.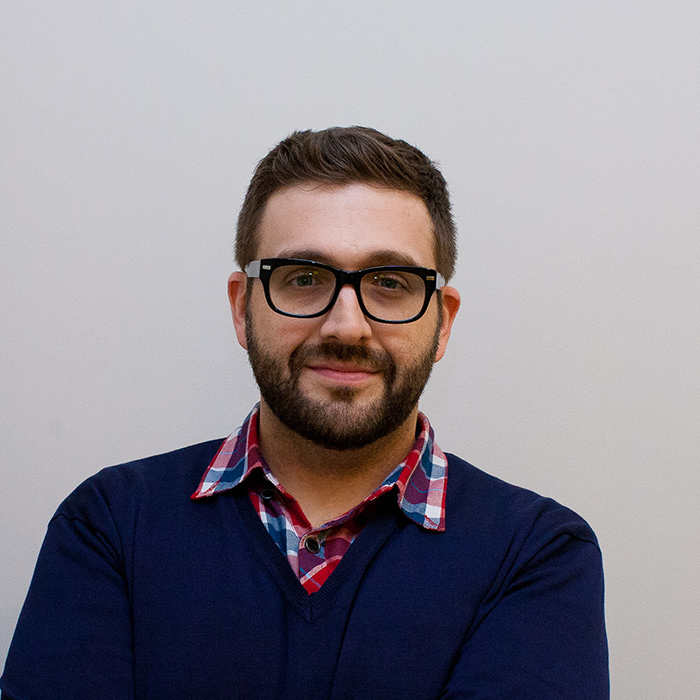 Adam is creative director at Image Conscious Studios, an independent creative services studio that is brand-centric and user-focused, dedicated to creating outstanding branded design solutions across all things digital.
If your brand is an implicit promise you make with your customer, than your website or application is often the most tangible, impressionable way that you can deliver on that promise with the majority of your customer base. It's time to reframe thinking of your user experience as your primary brand experience.
User experience research & design has grown exponentially over the past few years into a field in its own right (so much so that it has a cool new name: "UX"): while it's always been an integral part of software, application and website design and development, the ubiquity of countless devices and overall application usage has given increased popularity to the separate science and study of user behaviors, which dictates how we can best approach our online experiences with minimum friction for our users and maximum conversions for us.
However, this type of work is too often done in a vacuum of rules and best practices, of absolute rights and wrongs, with little to no attention given to the particulars of the brand that the site or application is representing. While there are certain universal principles we should all be applying to our web experiences, there are often subtle shades of grey that we can overlook for the sake of providing the "best overall experience".
How would a user describe your site: effortless & intuitive? Deep and engaging? Is your messaging and call-to-action content direct and clear, or charming and whimsical? For more and more businesses, their primary customer interactions, particularly with leads and tire-kickers, are via their web interactions: be sure to experience every step of those interactions through the eyes of your user, and through the lens of your brand: does this content ring true? Is the way we engage a user on our website inline with how we answer our phones, with how our sales team communicates on a call, or with the packaging our widgets come in? It's not enough to think about less clicks or increased conversions, it's got to be about getting the voice of your brand in lock-step with the experience of your site.

Don't make all of your UX decisions based solely on "best practices". We can all agree that you don't want to unnecessarily challenge our users, but traditional UX patterns can be challenged if done in a purposeful way that is inline with the personality of the brand. You might even *gasp* force someone to make an extra click or swipe, if it's done so in a way that evokes an emotion or a desired reaction from your user, or perhaps tells more of a story that simply must be told. This can become a valuable trade off of time for engagement that can pay off in deeper narratives and richer experiences.
If the experience you're providing is thought-provoking, unique or connected to a high-value product, then you've likely earned a bit of user-equity and can afford to spend it. Don't be afraid to offer a bit of friction if the payoff is rewarding, and inline with the goals you're setting out for your site.
Conversely, if your promise is easy, hassle and headache free; if your brand hangs its hat on simplicity and, then your website or app. is the best way to strengthen, reinforce and double-down on these values: ensure there isn't one extra click or one awkward interaction. Trade deeper engagement or descriptive language for clarity & direct action and you will reinforce your message of simplicity
When we start seeing our web experiences through the lens of our brands, certain UX decisions become clearer. Go back through your site or application, and ask yourself these questions, and rethink things or make changes based on how aligned the experience is with your brand. The results will be a strong, unified brand message that resonates with your users on an honest & meaningful level.