We are very excited to tell everyone about our fantastic new home. The MITX world headquarters is now located in the PayPal Start Tank! MITX board member David Chang and his team at The PayPal Media Network were kind enough to welcome us into their home and we couldn't be more excited. The PayPal Media Network is a MITX Platinum Member and great supporter of our organization and the MITX community.
We are incredibly grateful to MassChallenge for their hospitality over the past two years and are thrilled to once again be sitting among an inspiring group of startups. Check out the super cool startups that we get to sit with here in the Start Tank. Also, take a look at some pictures of our new space as well as our new contact information below. If you're in the area, stop by and say hi!
Important Contact Information:
MITX
One International Place | 6th Floor
Boston, MA 02110
we also are still receiving mail at our P.O. Box:
P.O. Box 51248
Boston, MA 02205

Looking for a specific team member? Our new extentsions are below.
617-871-2155
| | |
| --- | --- |
| Kara Boudreau, Senior Partnership Director | ext. 702 |
| Sue Pasieka, Partnership Director | ext. 701 |
| Carrie Page, Director of Events | ext. 708 |
| Dave Cutler, Director of Content & Marketing | ext. 703 |
| Laura Turner, Partnership and Events Coordinator | ext. 706 |
| Taylor Haney, Community Specialist | ext. 704 |
| John Fichera, Web Producer & Digital Marketing Associate | ext. 705 |
Take a look at our new space!
The Start Tank at PayPal: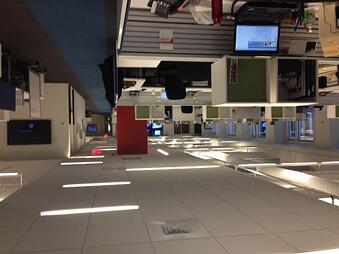 Our space within the Start Tank: