Awards season is in full swing here at MITX and we hope if you haven't already entered you are getting your submission ready, they are due in exactly 2 weeks! Alex Cote, Founder & CMO of Cloze writes a great post about their experience at a past MITX awards show and some advice for those entering this year.

What's Next Awards entries are due March 7th! Enter now.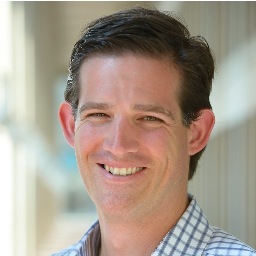 Alex Cote (@AlexCote) is the Co-founder of Cloze, a free app that helps you keep track of the people and posts that matter. A well rounded, customer-focused marketing executive with strong technology background capable of juggling the many responsibilities found in a startup environment. Alex has 15+ years of Product Strategy, Marketing & PR experience in both a start-up and mature product setting and has led product strategy/definition, launches and marketing programs for several Software-as-a-Service and business information based products.
I have to admit we were a last minute entry into the 2013 MITX Innovation Awards. For the prior few months we had been gearing up for the launch of Cloze for iPhone and iPad. Cloze is an app that helps you keep track of the people that are important to you.
The team was working long hours and through weekends on countless iterations, new features, design changes, user testing and massive backend infrastructure preparation – the typical startup sprint towards a launch. Side by side with us we were also working with Tank Design to polish the app's look and feel, create a new website, a new logo and full identity for the Cloze brand. At the same time I was reaching out to the national and local press. We launched in the App Store on February 19, 2013, landed some great reviews and were off to the races.
I give full credit Tank on this one – they suggested we enter Cloze into the MITX Awards for Most Innovative Mobile App. I've been in high-tech marketing in Greater Boston for my whole career and with the whirlwind of the launch I had completely forgotten about the MITX Awards. We immediately entered just a few days before the deadline.
We really didn't know what to expect on Awards Night. Dan had sold his company to Progress Software and relocated from the Bay Area so he had never participated before. I had participated many years earlier and the format was completely different – and now much improved. The new "speed-dating" style pitching to the rotating groups of judges gave us a hands-on opportunity to make our case.
And then boom! We won two awards. It was totally unexpected.
Some advice here…
If you are a startup – enter the MITX Awards – even if you don't win you'll meet some amazing people in the tech and business community. Some of the people we met during the awards event in part helped to shape our latest product Circulate.it

If you don't have a product or company to enter – attend the Awards and offer your help, advice and your beta-testers

If you have an expense account – buy a few drinks for an early stage startup. Trust me they'll really appreciate it


If you do win – you'll be surprised how many people around town will hear about it. We were amazed by how many people would bring up the MITX Awards to us even months later
It's not too late to enter – the application is straightforward and we turned it around in 48 hours.
I'll see you there!
Cloze recently launched circulate.it, which is free for Boston startups.