We have another great post for our social media theme this month from Pam Sahota, Account Director, Social.Content at DigitasLBi. Pam reviews the new app Jelly, created by Twitter's co-founder and how new apps like this can tie into a marketing strategy.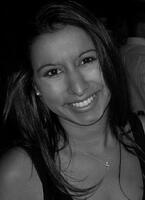 Pam is currently a Director of Social.Content at DigitasLBi, where she helps well-known global brands with digital content and social media strategy, development, and execution, both in real-time and long-term campaigns. Previously, she has worked in Digital Marketing and Strategy at startups, agencies, nonprofits, and record labels. Follow Pam on Twitter @pamsahota or at www.pamsahota.com.
This month, Twitter co-founder Biz Stone released Jelly, an app that allows users to ask a question with an image, and immediately receive a response through a link, a drawing on the original image, or simple text.
Some may ask: what's the point? Isn't that just like Quora or Thumb?
Not exactly. While it's tempting to write off something like Jelly as social-mobile's latest shiny object, Stone's latest project has some unique features and functionalities that could prove useful to marketers. Below, I've broken down the good, the bad, and the still-needs-work aspects of Jelly. I've also outlined my method for evaluating the app – here lie the aspects and perspectives that every digital marketer should review when exploring other apps like it.
Start with the consumer perspective
Your first step should always be to play with it from a consumer perspective. See how it works, the advantages and disadvantages.
At first glance Jelly is simple, user-friendly, and slightly addicting for those who enjoy asking questions and helping their Twitter/Facebook audience. It is unique because it uses your audience and your audience's audience rather than just everyone who signs up for the app.
Find what's missing
Currently, it is difficult to search and find the types of questions that you are interested in answering. For Jelly, setting preferences or choosing categories/topics would be a logical next step.
Be the marketer. Find what is valuable (or will be).
From a brand perspective, there's three aspects of Jelly that could be particularly useful:
There is an algorithm which determines who sees which questions, which can help or hinder marketers from getting a question out to certain individuals.

In time, the app will accumulate data on the user's (1) audience; (2) location; (3) interests based on questions asked; (4) interests based on questions answered; and (5) brand affinities.

The app can be useful for things like market research; but it can also be useful for product launches and events associated with the brand. That's assuming that the audience continues to build and people utilize the push notifications and re-enter the app on a semi-regular basis - the UGC element is innate to the users and the app.
Assess other brands. Use your community to help.
See if brands have jumped on board, and assess how consumers are reacting. Evaluate which tactics are working for these brands, and which aren't. It helps to ask others in your digital sphere what they think of the app and the brands that are experimenting with it.
When analyzing Jelly, I reached out to my Twitter audience to see how others felt about it. C.C. Chapman, content marketer and author of Content Rules, responded with insights from his recent experience with the app. He summarized it as such: "My question was about photography for the windows phone I was playing with from Nokia. I got 13 answers and several of them were typical [responses], but a couple of them had great leads and links which was super helpful."
When asked about C.C.'s brand experiences so far, he was quite pleased with Travelocity: "It was an ad, but it was so well done, simple and perfect for the platform. I think it was great that they did it without paying...Just good old fashioned content marketing." This input was particularly valuable because it helped validate that brands can jump on board and try something fun (that fits their brand) with Jelly, and do it well without breaking their marketing budget.
Compare/contrast with other apps
Jelly is similar to Thumb in some ways, but Thumb is more established and has a Pro tool for brands to conduct their market research on a deeper and more analytical level. This is not to say that this is better for a brand - but it is something to consider in your evaluation to see which direction is better for your brand's audience and marketing strategy.
You can get more information about Jelly here and here. In the long run, it's too soon to tell if it'll be a huge success, or quietly fade away. But as a digital marketer, never be afraid to pick up the new shiny object and play with it as you evaluate how/if it fits into your marketing arsenal.