Kicking off our January social media theme we have an insightful post from Seth Simonds, Social Innovation Director at mullen. Seth discusses need-to-know ideas about social media analytics. Interested in guest blogging? E-mail taylor [at] mitx [dot] org.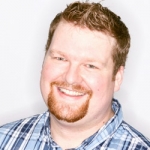 Seth Simonds has been with Mullen since early 2010 and currently serves as Social Innovation Director. Follow @sethsimonds on Twitter and tweet him examples of brands using emerging technology to tell stories in new ways.
If I could speak to every digital marketing professional in the world for just 3 minutes, here are five things I'd say about the current state of social analytics.
The entire Internet is not your audience.
The notion of a relevant sample continues to be lost by most brand newsrooms. What's hot on Twitter or Reddit as a global conversation may not be interesting to your social audience. I realize everybody wants to be Oreo but I'm hopeful that at least a few of you will warm to the idea that if your brand isn't for everybody you shouldn't let "everybody" define your communications strategy in social.
Most current social reporting is lazy.
It's easy to get caught up in platform-defined metrics and most get utterly suckered into comparing fan counts on brand pages. But Mark Zuckerberg and David Karp don't know what matters to your business. They picked metrics that made sense for their business (running a social platform) and are slowly adding enterprise-friendly metrics along the way.
Do you know what matters to your business? Certainly not likes or reblogs specifically. But consumer advocacy on behalf of a brand has real value that platform-defined actions count toward. That is to say, we may not be able to track what effect a positive Tweet had to those who saw the remark, but we know advocacy is key to business growth.
Does a lift in brand mentions on Twitter correspond with foot traffic to retail locations? Do customers actually connect with your brand on Facebook? Start asking questions like that and you may begin to realize just how desperately useless it is to obsess over metrics created by people who don't work for you.
Competitive benchmarking is still directional at best.
You can't tell for certain whether a competitor promoted a Facebook post or Tweet or YouTube video. So what's the point in paying for tools that try to sell a benchmarking capability that isn't realistic? There isn't much of one if you're just looking at engagement rates and follower sizes.
What about listening tools? Tracking chatter is only truly helpful if your target audience likes to tweet a lot and mention your brand category with significant volume. Then, and only then, should you give in to the temptation to view sentiment reports as anything more than a wildly optimistic shot in the dark.
Native dashboards are rapidly outpacing 3rd party tools.
You'd be shocked if I told you how many "social media experts" I've spoken with who didn't know Twitter offers a native analytics platform alongside their paid product suite. The new versions of Facebook and Youtube insights absolutely crush most 3rd party vendors in serving up owned platform data in an easily digestible way. Log in, poke around, be amazed. But make sure you're defining which of those new data points really matters for your business and is worth reporting.
The key deliverable for an analytics team needs to be improved results, not a report.
There are only a few points where the things you can change, the things you can track, and the things that matter to your business intersect. If you're able to explain social media in terms that align with business goals (see earlier comment about advocacy) then you'll see enthusiasm for social media activities rise in your organization no matter what industry you're in.
After all, real results are addictive. Let's get some.
3 questions to ask while reviewing your next social analytics report:
Am I able to explain these results in a way that shows a direct contribution to my brand's business goals?

Am I allowing the social platforms my brand invests in to define what success looks like for my brand? If so, how can I reframe this report to clearly show ties between social actions and brand objectives?

If I look back over the past six months of reports, can I identify positive shifts that senior leaders within my organization will understand and celebrate?